Affiliate marketing is an amalgam of different channels.
Basically, it's referral marketing on steroids, using on-site or email-based native advertising to drive meaningful consumer action at a larger scale. Some may view this form of network marketing as indirect social media marketing when talking about certain distribution mediums. Sometimes, others call it influencer marketing when a specific breed of publishers is involved.
The general idea of affiliate marketing is simple, broad, and versatile. But most importantly, it's sensible and effective. Although it has been conceptualized as early as the late-80s, our curated list of affiliate marketing statistics here indicates that the channel is far from perfection.
Key Affiliate Marketing Facts and Figures (Editor's Choice)
Affiliate marketing trends

for 2021 are based on personalization, data-sharing, and automation.

Affiliate marketing was projected to impact $70 billion in sales in 2020.

Over 80% of merchants have started working with affiliates.

8 in 10 brands use about 10% of their marketing budgets to fund affiliate programs.

Approximately 70% of publishers say affiliate ad disclosure is of utmost importance.

Over 40% of affiliate marketers concentrate on promoting no more than 10 products.

Amazon rules about half of the entire US affiliate marketing industry.

Corrupt affiliate marketers defrauded 6,000+ consumers to the tune of $15 million.
Affiliate Marketing Statistics Say About 2020 and 2021
1. Sales brought in by affiliate marketing links increased by 37% by April 2020.
(Awin)
The increase of online shopping in 2020 also forced people to rely on online recommendations, which increased sales through affiliate marketing links. Through the whole year, the sales increase hadn't fallen below 30%.
2. Affiliate marketing was up in 2020, with just one affiliate network, Awin, seeing 230,000 new publishers join.
(Awin)
The affiliate marketing industry grew even in a pandemic. 9,000 new advertisers also joined the network in 2020, bringing in 6 billion clicks, 220 million sales and $19 billion in revenue. 
3. Affiliate marketing trends for 2020 and 2021 are based on personalization, data-sharing, and automation.
(Awin)
The main trends will continue into and evolve in 2020. Affiliate marketing will come in many forms, mostly under the term martech (marketing technology) from app tracking, turning content into shoppable links, and affiliate marketing tool automation.
4. The future of affiliate marketing looks bright, as 65% of CMOs plan to increase their affiliate marketing spend in 2021.
(Gartner)
While some marketers plan to increase their budget in 2021, another survey came up with less encouraging results. Six out of ten respondents claimed that they planned to decrease their marketing technology budgets within the next three months. What will happen for the rest of 2021 remains to be seen.
General Affiliate Marketing Statistics
5. 38% of marketers consider affiliate marketing among the best customer acquisition channels.
(Awin)
This discipline banks on social proof and harnesses the tried-and-true magic of word of mouth. While it's not without major problems, such as uncredited sales and ill-gotten commissions, and some of its models are still a work in progress, no shrewd merchant or publisher would doubt its effectiveness as a revenue generator.
6. The interest in the search query "affiliate marketing" increased from 71 in January 2010 to 100 in February 2020.
(Google Trends)
Although this number could not get any higher, it hadn't dipped below 90 by August 2020. It's indicative of affiliate marketing's enduring popularity among brands and affiliates.
Promising emerging channels will inevitably capture the imagination of the industry at some point. But stakeholders are unlikely to stop running affiliate programs, as abundant empirical data shows that they work.
7. Throughout the 2010s, total affiliate marketing spending ballooned from $1.6 billion to $6.8 billion in 2020.
(Statista)
Based on the 2010 to 2020 affiliate marketing statistics, the past decade was a breakout period for the channel. 
Not a single year saw merchants decrease their spending on affiliate marketing. The highest annual uplift in spending was $800 million from 2013 to 2014. And the lowest increase was $400 million, a figure recorded twice: from 2011 to 2012 and from 2012 to 2013.
8. Affiliate marketing accounts for 16% of all online purchases.
(Uniqodo)
Affiliate marketers are still not as effective drivers of sales as organic (21%) and paid (20%) searches. But these professionals are now on the same level as email marketing solutions, which are generally costlier.
Moreover, affiliate marketing continues to evolve to overcome challenges as they present themselves. This channel's slice of the pie will likely grow bigger from here on out, provided that advertisers and publishers continue leaning toward mobile-centric techniques, automated processes, and voice-search integrations.
9. Affiliate marketing was expected to influence $70 billion worth of sales in 2020.
(Pepperjam)
That's 14% of the $500 billion US ecommerce sales projected by the year's end.
However, it's unclear what impact the COVID-19 scare will have on this prediction, considering it was purely based on previous affiliate marketing statistics. 
The pandemic has caused unprecedented trade disruption. But it has also helped accelerate the usage of online shopping. Right now, the full impact of coronavirus on the channel is anybody's guess.
Irrespective of the state of ecommerce in 2021, industry pundits would be eager to dissect the official annual affiliate marketing numbers in order to hypothesize on the growth of the channel in the near future.
10. Over half of affiliate-related traffic is powered by mobile devices.
(Uniqodo)
Like other mobile affiliate marketing statistics, this figure is bound to go up. Our dependence on smartphones and tablets is likely to grow with time. Plus, Google has been favoring mobile sites over their desktop versions, encouraging brands to join the mobile revolution in exchange for higher search rankings.
Because of these phenomena, expect more and more affiliate programs to come with links to pages built with responsive web design in mind, and involve promotions that incorporate unique mobile features.
11. Organic traffic makes the conversion rate of affiliate sites 7 times higher compared to paid advertising.
(Mobidea Academy)
Paid ads provide the shortcut to the top of the search results. But the problem with paid advertising is that internet users these days are well-informed. They understand that Google cherry-picks organically top-ranked sites because of quality content.
There's nothing wrong with combining SEO and paid advertising initiatives. But the former must be given priority in order to succeed in affiliate marketing over the long term.
12. Nearly 19% of affiliate marketing programs focus on fashion.
(AM Navigator, AuthorityHacker)
According to affiliate marketing industry statistics derived from 550 programs across six networks, including ShareASale and CJ Affiliate, the second-most common niche in affiliate marketing is sports and outdoors, accounting for 14.6% of all the campaigns.
Health and wellness only ranks third, with slightly more than 11%. Perceptive publishers could make bank at this $4.5-trillion sector, though.
Further, art is the least popular category. Merely 1.20% of affiliate marketing programs cater to artistic goods.
13. Pay-per-call affiliate marketing yields a conversion rate of up to 15%.
(Awin)
This affiliate model isn't relevant to all merchants. But it definitely merits consideration when phone conversations with consumers are vital to customer acquisition.
Pay-per-call conversions outperform online ones by as much as 13%. And it would be crazy to ignore this significant figure.
The problem with pay-per-call affiliate marketing is it can be costly, especially when a conversion isn't a prerequisite for compensation. Although payout conditions may vary from network to network, call duration is a common basis for an affiliate commission.
14. Influencer reviews promise a 420% ROI.
(Influencer Marketing Hub)
A 2019 study revealed that merchants who had been paying influencers to talk about their merchandise were making $5.20 for every dollar spent.
Many brands are just waking up to the unheralded power of social media influencers. But these eye-opening product reviews-centric affiliate marketing statistics must be enlightening enough to those who haven't considered it seriously.
15. Almost a third of US consumers use a coupon tool to scour and apply discount codes.
(Shopper.com, PR Newswire)
A survey found out that about half of the American population considers coupon usage a mark of a savvy and skilled shopper. In fact, nearly 96% of US consumers have redeemed a voucher for a discount at least once.
Despite the strong American pride in couponing, 13 million US shoppers are still failing to maximize their savings because they either don't know promo codes exist or can't find valid ones.
16. 50% is the lowest affiliate commission typically associated with digital products.
(Neil Patel)
Any pertinent merchant who offers anything less is being greedy and is less likely to succeed. Chances are that brands that sell similar digital goods would be willing to split the revenue with publishers at the very least. Self-respecting affiliate marketers won't gravitate to cheap merchants when there are more generous deals.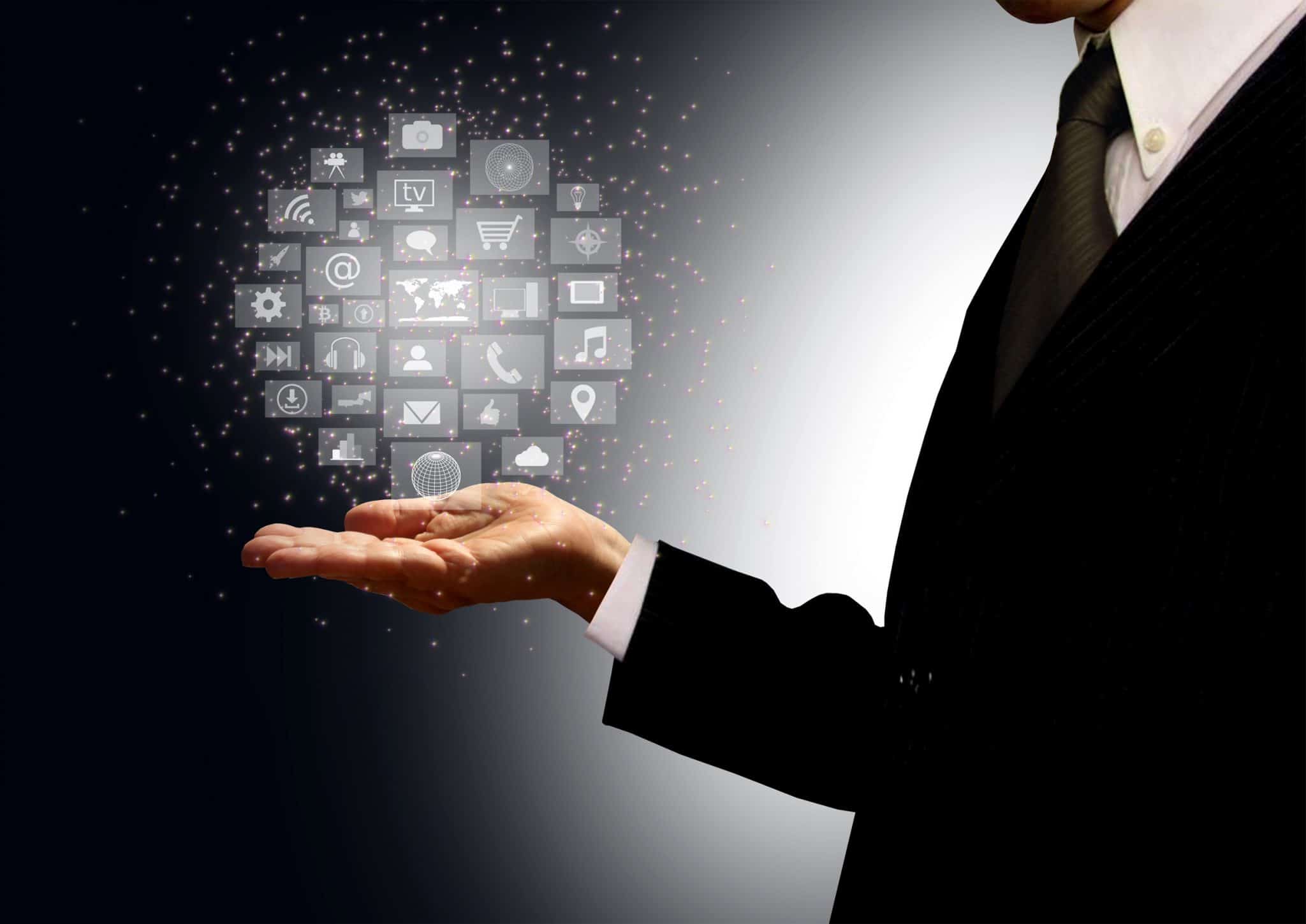 Top Statistics on Entrepreneurs Using Affiliate Marketing
17. More than 80% of brands have begun building their networks of affiliates.
(Awin)
This channel's increasing popularity still has room for growth. The US affiliate marketing industry will expand further once pressing challenges are addressed.
One of the hot-button unresolved issues is transparency. Many affiliates don't disclose their vested interests in boosting the sales of the businesses they talk about.
Also, improved tracking mechanisms are becoming a real need. Consumers' use of multiple devices makes it difficult to monitor deservingly attributed sales, causing affiliate marketers to lose hard-earned commissions in the process.
18. Almost 90% of businesses consider affiliate marketing very important or important in the grand scheme of things.
(Rakuten)
There's still so much to learn about this channel. But, thanks to years of network marketing statistics, we're at a point when most merchants appreciate its all-encompassing ability to improve brand discovery, sales, and customer outreach to boot.
19. Nearly 85% of merchants put increased sales as one of the main benefits of affiliate marketing.
(VigLink)
This is a testament to the power of thoughtfully crafted native ads. Letting trustworthy publishers do the marketing in exchange for reasonable commissions is a worthwhile endeavor to raise brand awareness and leverage social proof to induce consumers to take action.
20. Businesses generate up to 30% of sales through affiliate programs.
(Uniqodo)
The average affiliate marketing revenue businesses see is 23%. Interestingly, this figure is comparable to the sales volumes brought by search engine optimization and pay-per-click advertising.
21. 73% of merchants admit that their affiliate marketing programs meet their revenue expectations.
(VigLink)
This figure suggests that most brands have gotten better at selecting partners, a critical skill to squeeze as many quality leads and high-volume sales as possible out of affiliate marketing.
The online landscape is constantly changing. Some channels that used to connect consumers to publisher sites have now become one-stop reading portals. So it's imperative to separate the good website publishers from the bad in order to build a network of prolific affiliates.
22. 76% of merchants consider increased traffic a secondary advantage of affiliate marketing.
(VigLink)
Even if affiliate-brought visitors don't make a purchase right away, keeping them glued to the site long enough is already a win. Referral traffic isn't usually included in conventional affiliate marketing success stats, but it positively contributes to the SEO of ecommerce and business sites.
If publishers are strategically selected, the number of quality backlinks created can help a merchant's site win some brownie points with Google.
23. 60% of brands that make more than $5 million have been partnering with affiliate marketers for no less than 5 years.
(VigLink)
This figure drops to 45% when all merchants that have been in the game that long are taken into account. It means smaller businesses have been using affiliate marketing for at least 60 months. This realization is evidence that this channel is a sustainable medium for customer acquisition for fledgling brands.
24. More than 80% of brands pour approximately 10% of their marketing budgets into affiliate marketing.
(Rakuten)
Some may consider 10% insignificant, but it could make a huge impact when spent properly. One of the most important facts about affiliate marketing is that merchants can already benefit from the channel without needing to pay publishers.
The brands that know what they're doing use affiliate marketing to influence shopping behavior across all phases of the purchase funnel. Since most programs reward leads, sales and app installs, affiliate payouts are practically never wasted.
25. 91% of businesses want to increase or maintain their affiliate marketing spending in the future.
(VigLink)
The desire for greater future affiliate marketing usage is an indication of the channel's viability. Older channels are notoriously expensive while novel ones are too risky a gamble. Affiliate marketing is cost-effective and is no longer mysterious.
Further, merchants tend to get the longer end of the stick, for publishers typically don't get sufficient compensation for the value they bring to the table. Nevertheless, competitive brands are likely motivated to invest more to come up with fairer programs in order to be and stay on the good side of valuable publishers.
26. American merchants are projected to spend $8.2 billion on affiliate marketing in 2022.
(Statista, eMarketer)
Based on a Rakuten-commissioned study by Forrester Consulting, US affiliate marketing spending statistics are predicting an increase of 10.1% yearly from 2015 through 2020.
US brands aren't the only ones feeling more confident in using affiliate marketing. Merchants from other countries are on the same spend trajectory, a testimony to the channel's effectiveness across diverse markets globally.
27. 83% of businesses use affiliate network databases for publisher recruitment.
(Rakuten)
In addition, 79% prefer to attend events organized by affiliate networks to meet and forge positive relationships with prospective partners. Clearly, merchants heavily rely on third parties to build and increase their affiliate bases.
Considering that discerning brands place a premium on vertical expertise when comparing and selecting publishers, affiliate networks play a crucial matchmaker role to help both sides achieve their objectives with ease and convenience.
28. Only 22% of Chief Marketing Officers have mastered affiliate marketing.
(AM Navigator)
Despite exciting affiliate marketing growth statistics being reported regularly, a whopping 78% of marketing executives confessed that they haven't fully grasped how to use this channel to maximum effect.
This digital marketing discipline is already considered one of the best for generating a positive ROI. So imagine how much more revenue a brand could make when the officer at the helm of a campaign has complete mastery of it.
29. 62% of brands are worried about the content quality their affiliates produce.
(VigLink)
This concern stems from the lack of control advertisers have over content publication. In addition, many businesses lose sleep over where their brands are being talked up.
Thankfully, the affiliate marketing industry has matured enough to empower today's merchants to address these "how" and "where" questions. Third-party compliance services have been providing advertisers with insight to detect unwanted mentions. Comprehensive reports have also been available on tap in order to paint a clearer picture of referral traffic provenance.
Notable Stats About Affiliate Marketing Publishers
30. 84% of publishers have leveraged affiliate marketing campaigns.
(Awin)
The idea of affiliate marketing has been around for decades, so content creators are familiar with how it works and how viable it can be. It may be just one of several ways to monetize a website, but the charm of this channel lies in its straightforward compensation calculations and easy trackability.
31. 2 in 10 publishers think affiliate marketing programs are too complicated to manage.
(VigLink, Rakuten)
Even the most simplistic marketing channels can become unnecessarily complex in the absence of seamless data access and intuitive tools useful for information analysis.
Fortunately, affiliate networks have stepped up to the plate in order to close the tech gap. These entities have developed reporting platforms that make the management of affiliate efforts less complicated.
In fact, more than 50% of publishers have already adopted such innovations. This affiliate marketing stat for 2020 is expected to be higher as more marketers are expanding their usage of the channel.
32. 65% of small publishers have been doing affiliate marketing for only 24 months.
(VigLink)
When it comes to large publishers, only 51% have been using this marketing channel for more than five years. All in all, most publishers are relatively new in the trade. But they stand to make higher revenue if they have the patience to fine-tune their strategies and boost their usage over time.
33. 83% of publishers use affiliate programs to introduce partner brands to prospective customers.
(Rakuten)
Among the most interesting facts about affiliate marketing is that the channel isn't just for customer acquisition. Actually, only 79% of said publishers use affiliate programs for conversion and customer outreach only. In short, the other 4% may be optimizing the channel to enrich every critical stage of the customer journey, highlighting the versatile utility of this form of digital marketing.
34. 45% of publishers don't think affiliate marketing ruins the user experience.
(VigLink, Contently)
A whopping 77% t of consumers don't perceive native content as advertising. This fascinating revelation suggests that most people either don't mind consuming reads with brand-specific recommendatory undertones or don't recognize native ads at all.
Whichever the case, understanding the intent of consumers is a must. Unnatural brand mentions and blatant product or service recommendations could negatively affect the experience of internet users that just seek entertainment or information about a topic.
35. Only 28% of publishers see no downside to affiliate marketing.
(VigLink)
Around 7 in 10 affiliate marketers can't deny the drawbacks of this channel. Understandingly, it's not for every publisher, for many programs don't provide commissions for repeat customers.
Likewise, affiliate marketing campaigns don't give participants a say in rules and render all similar websites and content creators possible competitors.
36. 3 out of 10 publishers believe that there's insufficient merchandise tied to affiliate programs that interest consumers.
(VigLink)
This sentiment isn't without basis. But, limited product coverage might no longer define affiliate marketing soon. The higher future budget allocation planned by many merchants is a sign that more advertisers could expand their campaigns and give affiliates more choice to promote goods and the opportunity to make money.
37. 71% of publishers agree that disclosure of affiliate links matters.
(PerformanceIN)
About 60% of American publishers in the Awin network know exactly what the Federal Trade Commission wants. In comparison, only 32% and 22% of their British and German counterparts, respectively, understand how to avoid the ire of their corresponding regulators.
38. Over three-quarters of publishers agree that affiliate marketing makes site monetization a breeze.
(VigLink)
Affiliate marketing research reveals that most publishers make the majority of their money through Google AdSense. However, native advertising mediums will always be a vital source of revenue for publishers, especially smaller ones.
39. 65% of publishers say that additional revenue generation is the top advantage of adopting affiliate marketing.
(VigLink)
This suggests that most content site owners consider displaying ads and other native types of advertisements as their primary means of monetization. Affiliate marketing seems to be almost an afterthought, but it could be front and center if mastered completely.
40. 34% of small publishers consider affiliate marketing programs their top revenue generator.
(VigLink)
Recent affiliate marketing earnings statistics cement the notion that such programs are cash cows to publishers that get less than 5,000 unique monthly views. These affiliates probably concentrate on certain niches, so their growth may not be explosive. But they tend to attract a zealous bunch.
The fact is that specific demographics gravitate toward these publishers because they trust the opinions of subject matter experts. Without monetizing their domain expertise to the fullest by helping drive sales for relevant brands, small publishers will likely run on fumes perpetually.
41. Affiliate marketing is the third-biggest source of large publishers' revenue.
(VigLink)
This goes to show that even site publishers that attract more than 100,000 unique monthly views realize that affiliate marketing programs are definite gold mines. Highly visited sites may be able to live off of display advertising mediums alone, but they don't pass up the chance to diversify their monetization efforts through paid referrals.
42. 64% of affiliate marketers have unmet revenue expectations.
(VigLink, Awin)
Whether it be US or world affiliate marketing statistics, all numbers show that publishers around the globe feel that they're not being compensated adequately.
Although 77% of affiliate marketers admitted that they earned the same amount of revenue or more from 2015 to 2016, it's possible that a large number of publishers are still not getting all of the commissions they rightfully deserve.
43. 86% of publishers intend to increase their future usage of affiliate marketing or exert the same level of effort.
(VigLink)
Notwithstanding slight commission-related frustrations, it's encouraging that the vast majority of affiliate marketers express no plan to abandon the channel anytime soon. Apparently, the pleasant experiences of many publishers overshadow their mixed emotions.
44. Less than 35% of affiliate marketers do paid ads to boost site traffic.
(Master Blogging)
Global affiliate marketing statistics reveal that publishers, in general, are not keen on spending their dollars on pay-per-click advertising. One of the reasons for this is the plethora of free traffic sources available.
Although there are occasions when it makes sense to do so, most affiliate marketers don't take the PPC route without a strong justification for renting prime online ad space.
45. Affiliate-generated content has climbed by 175%.
(Uniqodo, Awin)
The industry may be warming up to AI, voice, and other technologies to induce consumer engagement. But there's no question that paid content is still unbeatable. As proof of the appeal of blog posts, video reviews, and the like, their conversion rates have also jumped by 240%.
Moreover, content costs 62 cents less and converts thrice more leads than display ads. Said blogging affiliate marketing statistics solidify the notion that publishers of content sites are in a good position to maximize their revenue over the long term.
46. Two-fifths of all commissions US affiliate marketers make go to content sites.
(Awin)
Unlike in the UK, cashback and loyalty play second fiddle across the pond. The popularity of native advertising in the US says a lot about the psyche of the American consumer. Many shoppers in the States would gladly accept cash refunds as an incentive, but more people feel confident going with brands mentioned by trusted publications and influencers.
47. In August 2020, the affiliate marketing average income stood at $51,217.
(PayScale)
The 8,000+ affiliate marketers who contributed to this figure said that most of what they make came from salaries. They may not be independent affiliates and are probably hired by someone or a company and receive a regular income.
Pure affiliate marketers don't have a salary, though. Technically, they're unemployed; instead, they earn their keep by constantly participating in commission-based marketing campaigns. 
48. Over 40% of publishers like to promote only 1 to 10 offerings at once.
(Uniqodo)
It's a wise move, considering that expertise is a vital ingredient to make it in affiliate marketing. On the contrary, just a little over 7.5% of affiliate marketers cast their nets wide and juggle a whopping 300+ campaigns at any given time.
49. From June 2016 to May 2017, Jason Stone made a staggering $7 million in affiliate revenue.
(Entrepreneur)
The Millionaire Mentor's Instagram affiliate marketing stats during that 12-month period must have inspired countless social media users to consider pursuing an influencer career. 
Stone has magnetized 6.4 million followers with strategic decision-making and persistence. He clearly defined his niche, used consistent collaboration with fellow influencers to grow his profile, concentrated on value-adding posts, leveraged hashtags, and invested in viral videos to expand his reach.
Since Stone doesn't post anything other than social media affiliate marketing deals, he's been able to amass astounding wealth without needing to produce and sell his own merchandise.
50. Amazon affiliates can pocket up to 10% of sales.
(Uniqodo, Amazon)
The ecommerce giant amended its affiliate policy in 2017, enabling marketers to earn commissions based on product categories instead of individual items.
At 10%, luxury beauty products and Amazon Coins have the highest affiliate rate on the platform. On the other end of the spectrum, the commission for physical video games, video game consoles, and personal care goods is just 1%.
51. A publisher could earn up to $25,000 from a single Amazon affiliate site.
(WPManageNinja)
This can be a rather liberal estimation, though. If you're a content site owner or a blogger, historical Amazon affiliate marketing statistics show you could make $100 or none at all due to several factors.
Not so stellar web traffic, unimpressive click-through rates, low conversions, negligible order sizes, and small commissions are some of the variables that could hurt your earnings.
Although many key factors are out of your hands, you ought to maximize those that you can control. Boosting SEO, improving user experience, and ranking for buyer-focused keywords are some of the things you can work on to increase your chances of success.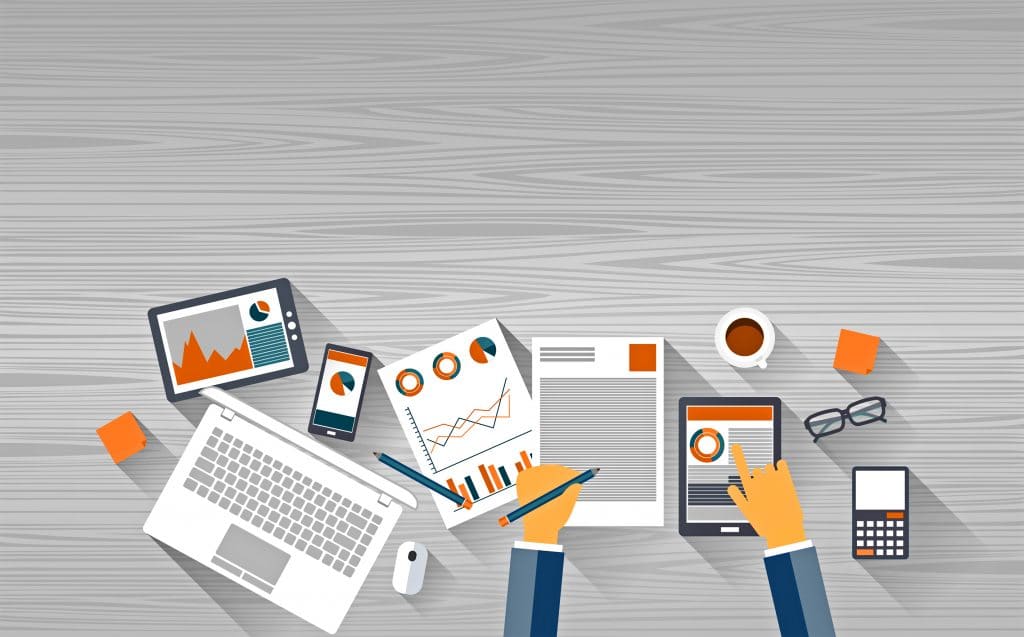 Surprising Stats About Online Affiliate Marketing Networks
52. In August 2020, 56 affiliate networks were operating in the US.
(Datanyze)
Such a great number paints a highly competitive local affiliate marketing environment. But in reality, it really is a small world.
More than 87% of the market belongs to the top seven networks. Even in this small club, the distribution of market share ownership is widely uneven. Three of the market leaders own less than 7% apiece.
53. Amazon controls nearly 45% of the total market of affiliate marketing in the States.
(Datanyze, Master Blogging)
Part of the success of Jeff Bezos and company in global retail was the launch of Amazon Associates in 1996. In 2008, the retail empire had 2,000,000 affiliates signed up on its platform.
By August 2020, the closest affiliate network to the market leader had been Rakuten, with a 9.90% share. Only 0.80% separates CJ Affiliate from the second-ranked intermediary between advertisers and publishers.
54. The Rakuten universe consists of 150,000 merchants and affiliate marketers.
(Rakuten)
The network takes pride in its extensive reach made up of no less than 70 premium digital media properties. Rakuten provides advertisers and publishers with comprehensive reporting packed with competitive intelligence gleaned from proprietary data, derived from millions of consumers.
What Affiliate Marketing Stats Say About Fraud
55. Click injection rates are up 47%.
(App Developer Magazine)
This scheme is all about falsely taking credit for sales and installs. Scammers fear fraud prevention tools, but they'll never run out of targets since there will always be merchants with unsecure apps.
56. Nearly 3 in 10 incidents of mobile marketing fraud are click flooding.
(App Developer Magazine)
Combined with click injection, this activity is common among affiliate marketing programs based on the last-click model. The trickster would report a significant number of fraudulent clicks in order to commit attribution theft without getting caught.
What makes this type of fraud even more sinister is that it could link organically acquired leads to disreputable affiliates. In the end, the advertiser may end up paying for sales and installs that have naturally occurred (so supposedly free) and lose the ability to properly assess the effectiveness of a marketing campaign.
57. Cases of SDK spoofing now comprise just 12% of all mobile marketing fraudulent practices.
(App Developer Magazine, CHEQ)
The decreasing rates of such deceit were worthy of celebration. While these fraud incidents are in decline, they're not gone.
SDK spoofing happens when a black hat affiliate marketer creates legitimate-looking clicks using data from real devices in order to undeservingly collect commissions from advertisers. Naturally, they're trickier to spot than fake app installs.
While undetectable, SDK spoofing is less likely to occur with timely app updates and unwavering vigilance on suspicious spikes in affiliate revenue.
According to affiliate marketing fraud statistics for 2020, it was estimated that affiliate marketing fraud would cost advertisers $1.4 billion.
58. Affiliate marketing could lose up to $1,160 per day due to unhelpful retargeting.
(Forbes, BRANDED)
One of these days, an affiliate marketing industry report might shed light on the possibility that some paid ad-reliant publishers could become inadvertently associated with distasteful publishers that promote frowned-upon ideologies and activities like racism or COVID-19 disinformation.
A case study of the value ad retargeting company Criteo showed that after blocking despicable publishers, unrelated Android apps, and sites based outside the company's target markets, the digital storefront decreased its ad retargeting spend from $1,200 to as much as $40 per day without any negative impact on performance.
Further investigation and an in-depth affiliate marketing report from the headphones ecommerce site are necessary to definitively determine what the root of this was. 
59. 6,151 consumers lost $15.2 million after getting caught in subscription traps from 2015 to 2017.
(Better Business Bureau, BuzzFeed News)
One of the more recent publicized affiliate marketing fraud cases involved Ads Inc. In partnership with malicious publishers, the company used thousands of rented Facebook accounts to place deceptive ads targeting baby boomers.
The bogus ads on the platform featured free trials of "celebrity-endorsed" products. These offers were actually expensive monthly subscriptions designed to be problematic to cancel.
60. Two super-affiliates collectively stole $35 million from eBay using special cookies.
(Business Insider, The Verge)
Shawn Hogan and Brian Dunning rigged the auction company's system by covertly planting tracking codes into the browsers of prospective eBay shoppers. These secretly seeded cookies allowed them to receive affiliate commissions without helping generate sales.
According to historical fraud-related affiliate marketing stats, Hogan made a $25-million fortune while Dunning amassed $7 million with their cookie-stuffing schemes.
eBay took notice of the two's intriguing rise to riches and quietly teamed up with the FBI to unravel a potential scam. Ultimately, Hogan and Dunning pleaded guilty to wire fraud and were sentenced to 5 and 15 months in federal prison, respectively.
61. Brothers bilked Nordstrom $1.4 million in ill-gotten rebates.
(CHEQ)
FatWallet members Andrew and Allen Chiu discovered a programming error in the luxury department store chain's ordering mechanism. The two exploited this affiliate-program malfunction by making purchases that would ultimately be rejected by Nordstrom's system, earning cashback payments from blocked orders in the process.
62. Uber has sued 5 AdTech networks for $70 million attribution fraud.
(CHEQ, AdExchanger)
After analyzing its affiliate marketing statistics from 2015 to 2018, the ride-hailing behemoth found irregularities in its organic and paid-channel ride app installs and smelled fraud. Uber took legal action against AdAction Interactive, BidMotion, Hydrane SAS, Taptica, and YouAppi in June 2019.
The defendants allegedly bought fictitious inventories, reportedly unrealistic volumes of ad clicks, failed to pass device ID details for in-app click verification, and falsified documents, among others.
63. Affiliate marketing swindlers paid more than $4 million to settle FTC charges.
(Federal Trade Commission)
The publishers allegedly helped My Online Business Education (MOBE) convince thousands of consumers to pay for "business coaching and investment" services costing as much as $60,000. According to the FTC, the affiliates advertised outlandish claims and untruthful testimonials through various channels, including social media platforms, news sites, and live events.
The unholy alliance between MOBE and its affiliates siphoned millions of dollars from hapless victims, many of which fell into deep indebtedness.
Affiliate marketing's stock is at its highest. And yet, its structural problems haven't been sorted out accordingly. It's amazing how this channel has been so rewarding for both merchants and publishers, as evidenced by affiliate marketing statistics — despite the pervasive scarcity of real virtuosos of it.
Unaddressed challenges and unfulfilled promises aside, this digital marketing discipline is Exhibit A in terms of how native advertising should be done: a healthy balance between subtlety and persuasiveness.
Marketing interests will be able to refine affiliate models to perfection at some point. And when that day comes, the business world will be excited to witness the new heights this channel is going to rise to.
Is affiliate marketing easy?
Nobody finds success in affiliate marketing overnight. Whether you're an established merchant or an aspiring affiliate, it'll take a serious amount of time and hustle before you could generate lots of sales and rake in a ton of revenue with your partners.
As a merchant who already has a sellable idea to offer to the world, you ought to find the right affiliate marketers who could put in a good word for your brand, product, or service with a high number of consumers motivated enough to spend money sooner rather than later.
As an affiliate marketer, you would need to pick the right niche, publish quality content regularly, and build your network, and establish a solid reputation.
Is affiliate marketing still profitable?
It depends on what kind of niche you're in and how high of a commission you consider rewarding.
Irrespective of niche and revenue sharing percentage, the profitability of an affiliate marketing program boils down to perfect partnership. A merchant that carefully picks a few prolific partners could record more sales than a competitor that accepts affiliates with little thought.
On the other hand, a YouTuber with a few thousand loyal subscribers could earn a greater income through involved affiliate marketing than a fellow content creator with a mammoth following that tries to promote totally unhelpful merchandise to viewers.
How do affiliate marketers get customers?
Affiliate marketers come from different breeds.
Bloggers get leads by boosting organic traffic through search and social media and by collecting emails. Influencers use YouTube, Instagram, Twitter, or whatever high-traffic platform to make a name for themselves and attract as many followers as possible. Brands that normally offer cross-promotional deals join affiliate networks to recommend businesses from other industries.
Using the most suitable platform and exercising sensible strategies, any affiliate marketer could convince the right demographics to buy into the idea they're promoting.
Can I do affiliate marketing without a website?
There are two keys to affiliate marketing success: good deals and high-traffic sources.
Considering that you could get famous, share affiliate links, and place ads on social media, having your own website isn't exactly a necessity to earn handsome commissions regularly. Also, many popular affiliate marketing programs don't require a website.
However, a website or a landing page can make you look professional in the eyes of consumers and affiliate networks and can help increase your conversion rate.
With so many free and low-cost web page templates available, you don't need to learn how to code, nor do you have to spend a significant sum to step up your affiliate marketing game.
How many followers do you need for affiliate marketing?
You don't need to have the online presence of Kylie Jenner or PewDiePie to become a prolific affiliate marketer. Many brands and affiliate networks don't discriminate against content creators with small followings. As long as you have engaged audiences with no fake fans, you'll get consideration.
In affiliate marketing, quantity follows quality all the time. You could have as few as 500 organic followers and be allowed to join Amazon Associates, one of the biggest affiliate marketing programs in the world.
What are the highest paying affiliate programs?
HubSpot entices marketers with a flat rate commission of up to $1,000 per product with a 90-day cookie duration. The brand bases its commissions on product tiers. Since organizations usually need multiple tools to grow online, you could earn thousands of dollars per referral.
SEMRush generously offers a 40% recurring commission with a cookie length of 10 years. Every successfully referred subscriber could translate up to $160 in monthly income. But there's one caveat: you may lose your commission if your referred subscriber cancels and signs up again later.
Further, GetResponse attracts affiliate marketers with a recurring commission of 33% with a cookie life of 120 days. Meanwhile, Pabbly, LeadPages, ConvertKit, and Kajabi all offer a 30% recurring commission with a cookie window of 30 days.
What is the best affiliate marketing program for beginners?
The best affiliate marketing programs are those that offer free signup, require no website, feature a variety of merchandise you could promote, and allow for painless link generation and ad customization.
Based on these criteria, your ideal candidates as a green marketer are ecommerce platforms with in-house affiliate programs.
Although you might find it difficult to make a quick buck with these platforms due to fierce competition, they can be an excellent learning ground to familiarize yourself with the ins and outs of the trade.
How much do affiliate links pay?
Affiliate links are not created equal. Many exclusively pay for every valid sale while some offer rewards per lead. You could earn as little as $10 to as much as one grand for each successful referral.
To maximize your content monetization efforts, you ought to study every affiliate marketing program that you encounter. It's imperative that you understand the mechanics and crunch the numbers to determine whether a program is viable enough for you and avoid wasting your time and energy.
What is a good conversion rate for affiliate marketing?
A good conversion rate that can be considered a reliable benchmark for measuring affiliate marketing success is anywhere from 0.5% to 1%. If you have below-average numbers, you can only drive up your traffic and boost your engagement in order to compel more people to click your affiliate links and ads.
Fortunately, many brands offer support to help their affiliates market and ultimately bring in more new business. Optimizing landing pages and using effective calls to action are some of the proven strategies to improve your affiliate marketing statistics.
Sources: