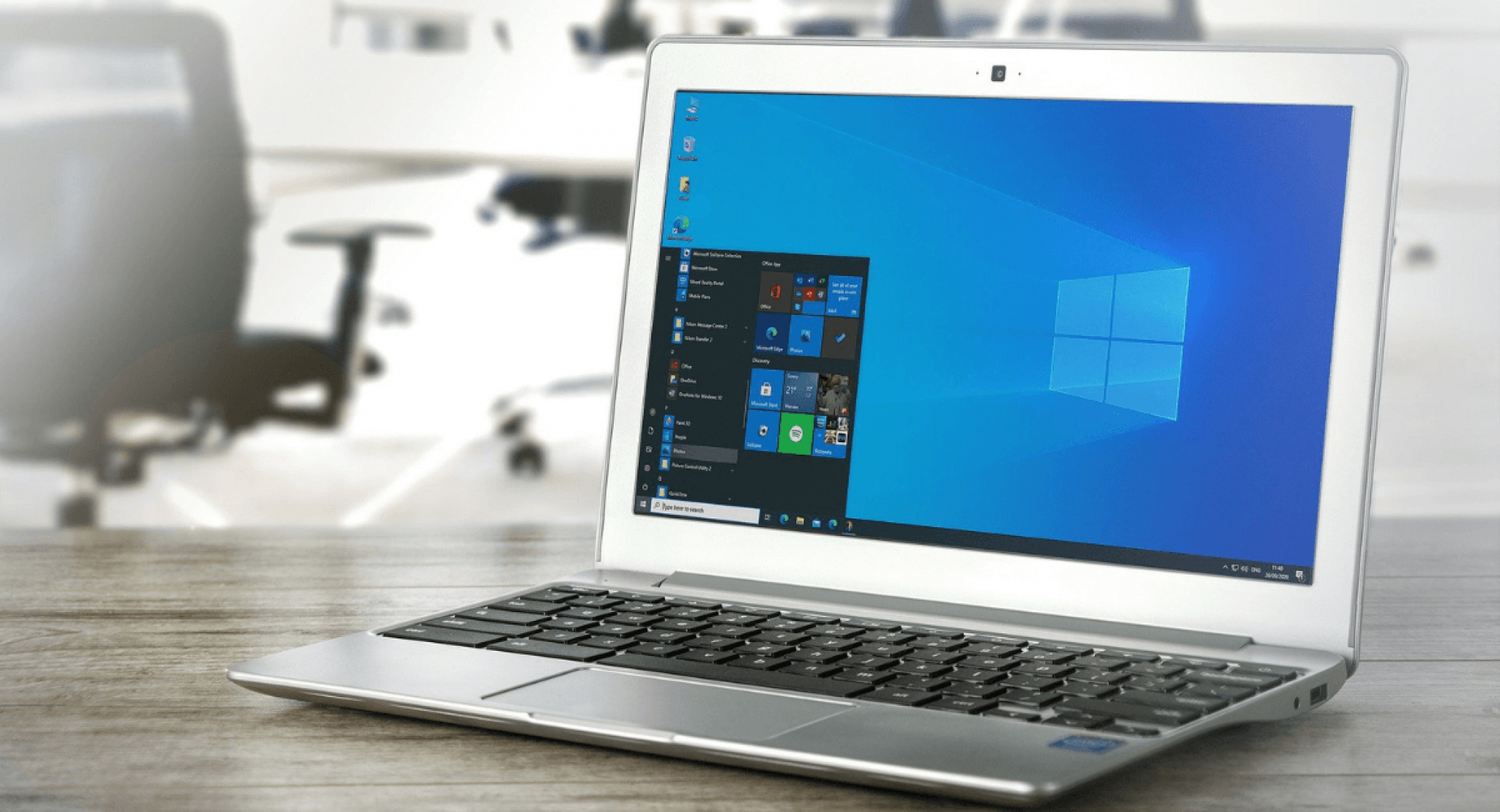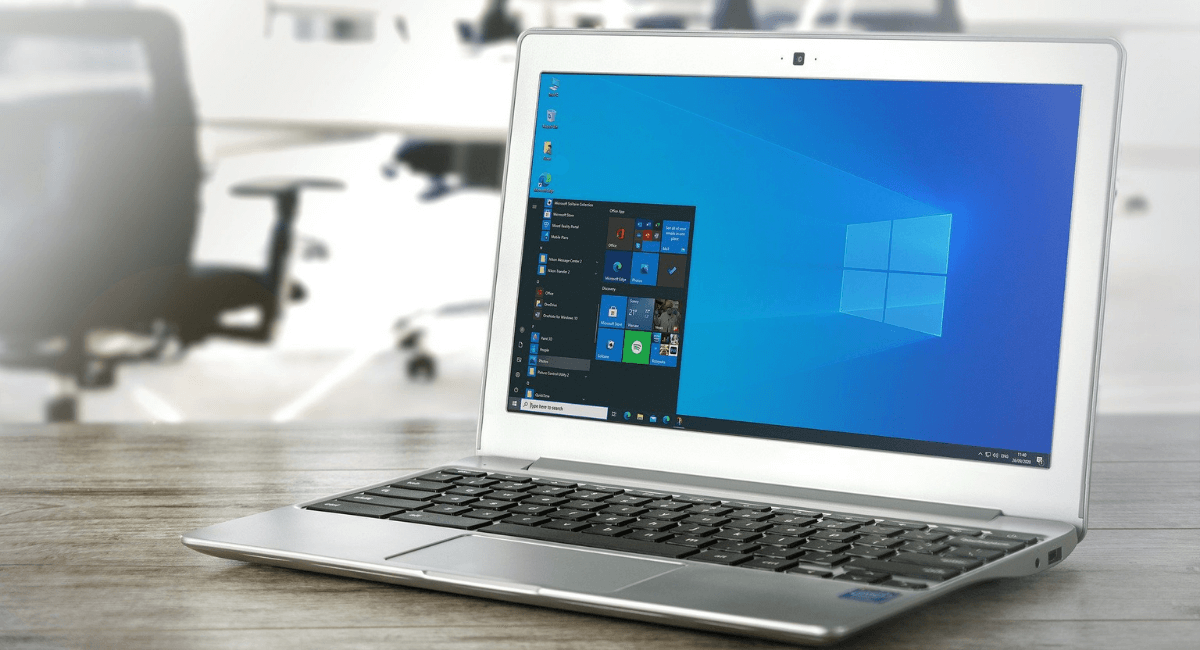 Microsoft has been synonymous with computing since the '80s. And lots of Windows statistics prove that the famed operating system of the brand has been the heart and soul of its extraordinary success.
Being the top software of the world's largest software company, Windows has been a household name that once powered most of the computer hardware on the planet. Although its usage remains the envy of most tech brands, its fate isn't sealed.
Let's revisit Windows' colorful history and try to predict what the future might hold for it.
Top Facts About Windows (Editor's Choice)

1,000+ manufacturers use Windows 10, developing over 80,000 PC models 
More than 8 in 10 Windows licenses in Asia are pirated.
Windows is the world's second-most used OS.
1 billion people actively use Windows 10 every month.
By July 2020, Windows 7 had still been installed in 1 out of 5 Windows-powered PCs.
Microsoft sold 600 million Windows 7 licenses in less than 36 months.
Windows generated more than $22 billion in revenue in FY2020.
Mac's malware detection per endpoint is almost two times higher than Windows'.
Random Windows Statistics

1. Windows 10 is used in 200 countries and territories.
(Windows Experience Blog)
This figure is greater than the number of independent nations the US State Department had recognized by March 2019: 195. Even North Korean computers used to run Windows once upon a time. The Hermit Kingdom's adoption of Windows in the past is a testament to the unparalleled global usage of Microsoft's fabled product.
2. Windows 10 powers 80,000+ configurations and models of laptops and 2-and-1 PCs developed by over 1,000 manufacturers.
(Windows Experience Blog)
On top of all that, this robust OS is also at the heart of Microsoft HoloLens smartglasses, Windows Mixed Reality headsets, Microsoft Surface interactive whiteboards and touchscreen PCs and, and Xbox consoles.
3. The Microsoft Store (then Windows Store) featured 669,000 apps according to the latest available info.
(Statista, MSPoweruser)
It's one of the Windows Store statistics that clearly showed that Microsoft's digital distribution platform was nowhere near Google Play's 2,560,000 and Apple App Store's 1,847,000 titles.
Often, it doesn't have the most popular applications or good versions of apps; hence, the wide app gap. However, the Microsoft Store has plenty of niche and high-power applications its mobile counterparts generally lack.
4. The Windows ecosystem consists of more than 35 million applications.
(Windows Experience Blog)
In addition, Microsoft was able to build 175+ million app versions, as well as 16 million unique combinations of hardware and drivers throughout the 25-year Windows operating system history.
5. In Asia, the overall rate of Windows piracy is 83%.
(Softpedia News, Fox Business)
In 2018, Microsoft bought 166 PCs in nine key Asian markets to investigate the pervasiveness of software piracy in the region.
The company discovered that 100% of machines from South Korea, Malaysia, Thailand, and Vietnam were pre-loaded with illegitimate Windows. In India, only 9% of PCs had genuine OS licenses. The Philippines and Singapore recorded the lowest numbers of computers with pirated systems, with 43% and 55%, respectively.
In China, the situation might be worse. In the same year, former Microsoft CEO Steve Ballmer shared that only 1% of Windows-using Chinese companies were paying customers.
These concerning pirated Windows 10 statistics are proof that Microsoft has been losing tens of billions of dollars in revenue. However, the company has changed tracks after the release of its latest Windows iteration, perhaps realizing that the war on software piracy is impractical, unwinnable, and futile.
6. Windows 10 migration is free to 100% of Windows 7 and Windows 8.1 users.
(ZDNet, Microsoft)
Technically, the free Windows 10 upgrade via the GWX app ended on July 29, 2016. However, there's empirical evidence showing that Microsoft still allows it, probably to achieve three key goals:
to further increase the Windows version's market share in order to help materialize Microsoft's vision of a unified installed base,
to turn pirated software owners into legitimate users,
and, to discourage the adoption of Google alternative products.
Running the Windows 10 upgrade tool on a PC that meets minimum migration requirements should complete without using a product key or making a payment.
7. The lifecycle of Windows 10 is 10 years and 2 months.
(Windows Central)
Before rolling out its latest Windows version on July 29, 2015, the company announced that the new OS support would end on October 14, 2025. Since Windows 11 wasn't released in 2018 and Windows 10 was revealed to be the final iteration of the software, the world could only speculate about what could happen when its support ends.
8. Windows 10 gets updated every six months.
(ZDNet)
According to Windows 10 stats, Microsoft releases a feature update that's equivalent to a full version upgrade approximately every 180 days instead of encouraging users to switch OSes every three to five years.
A user may skip an update or two. But they must be implemented within 18 months after their release.
9. 49 Windows 7 apps are incompatible with Windows 10.
(Ghacks)
Desktop App Assure, a special program Microsoft created to look into Windows 10 incompatibility more closely, has found that 17% of the 41,000 Windows 7 apps have compatibility issues with the new OS version. Of these applications, only 0.70% were proven to be incompatible.
Microsoft has been able to resolve many of the identified compatibility issues. Although the company hasn't provided a definitive list of the affected apps, it has maintained an open line of communication with enterprises that might encounter software incompatibility along the way.
10. The Windows Insider Program is 17.8 million strong, with members in all countries.
(Windows Experience Blog, Thurrott)
Detractors say that merely one million Insiders actively participate in the program. Be as it may, that's still a large number. A million zealous Windows 10 users can provide quality feedback to help Microsoft engineers fine-tune the software for the benefit of the company's entire constituency.
Mixed Windows OS Usage Stats
11. Windows is the second-most used OS on the planet.
(Statcounter GlobalStats)
In January 2009, Windows commanded 94.8% of the combined desktop, mobile, tablet, and console market shares. Ten years and five months later, it was down to 35.78%. That was when Android took over and never looked back.
Make no mistake about it, Microsoft could reclaim the lead from Google and regain its lost prestige. But the prevailing market trends don't inspire optimism for Satya Nadella and Co. PC sales have been in decline while smartphone adoption has been growing rapidly worldwide.
12. With a market share of 29.26%, Windows is still number one in the United States.
(Statcounter GlobalStats)
The low adoption rate of Android has helped keep the statistics on Windows OS usage in the US higher. However, a deeper analysis of the usage of the country's top OSes reveals that it's Apple that truly owns the biggest slice of the pie.
By July 2020, the combined market shares of iOS and macOS stood at 43.26%. In fact, iOS alone eclipsed the overall popularity of all Windows OSes in the States in November 2019 and stayed ahead until May 2020.
13. Windows' global desktop OS market share stayed under 80% since 2018.
(Statcounter GlobalStats, Statista)
Based on the Mac vs. Windows usage statistics for 2018, macOS was used by 13.49% of people at the time while Windows powered 81.76% of PCs. Twenty-two months later, the gap between the two was down to 60.67%. It's still a comfortable lead, but Microsoft's flagship desktop OS has lost 13.22% of its market share since January 2013.
When it comes to Windows OS statistics for 2020, Windows share of the global desktop market was 76.5%.
14. January 2017 was the last time more than 40% of US devices ran Windows.
(Statcounter GlobalStats)
From February 2017 to July 2020, Windows' average market share was 35.13%. If the historical Windows vs Mac statistics are any indication, Apple's operating systems will displace Microsoft's from the top sooner rather than later.
15. Windows 10 now has more than a billion monthly active users.
(Windows Experience Blog, Thurrott)
Microsoft took twice as long as expected to achieve this usage milestone. Nevertheless, being actively used by one in seven people alive today is a monumental accomplishment. Windows 10 remained the most popular operating system in 2020.
16. 1.5 million personal computers run Windows.
(VentureBeat, Statcounter GlobalStats)
Microsoft watchers haven't heard an updated figure in years, but it must have exceeded two billion by now. After all, Android crossed the 2.5-billion milestone in May 2019. Windows market share had just been 3.01% lower than the 39.06% of Google's industry-leading platform by July 2020, so Microsoft's latest monthly active OS usage per device couldn't be too far behind.
17. 100% of Fortune 500 companies use Windows 10.
(Thurrott)
This statistic is encouraging among the Microsoft higher-ups, for the introduction of the "Windows as a service" model with the rollout of Windows 10 wasn't exciting news for IT teams of US enterprises of all sizes.
The Fortune 500's total adoption of Windows 10 should provide all other businesses the blueprint for proper Windows deployment management. The best practices of the biggest companies in the land would help realize Microsoft's vision of digital transformation in the enterprise.
18. By January 2021, Windows 7 continued to run on 16.78% of all PCs.
(Statcounter GlobalStats)
Recent Windows OS version usage statistics show that a significant number of users continue to put off Windows 10 migration, choosing to stick to Windows 7 months after it was pronounced dead.
It doesn't mean that these PC owners adamantly oppose the latest Windows iteration, though. Perhaps most of them are still satisfied with the performance of their hardware while some might be unaware that Windows 7 isn't supported anymore. It may take a few more years before every remaining Windows 7 user upgrades.
19. 5.65% of Microsoft-driven PCs still run Windows XP, Windows Vista, Windows 8, or Windows 8.1.
(Statcounter GlobalStats)
The general consensus is that greatness skips a Windows version. That's why it's fascinating that some people are still clinging to older operating systems, despite the fact that some of them weren't well received. Even after Microsoft has pulled the plug on said OS versions, nearly 6% of them still refuse to move on due to functional, aesthetic, financial, or nostalgic reasons.
20. Windows rules the server market with its server operating system market share reaching three-quarters of the market.
(Statista, ITCandor, MakeUseOf)
Many pertinent reports on Windows Server vs Linux server statistics are inconsistent. However, at least two reliable sources back the notion that Microsoft's OS is the overall industry leader by a considerable margin.
21. 4.58% and 2.55% were the highest smartphone OS market shares Windows has ever owned, in the US and globally.
(Statcounter GlobalStats)
These figures were recorded exactly when the industry began keeping count back in January 2009. In other words, Windows Mobile and Windows Phone became more unpopular as time went by.
The latest Windows Phone OS usage statistics show that only 0.02% of smartphones in the US are powered by Microsoft. Outside the States, Windows runs on just 0.02% of mobile devices.
Bill Gates himself admitted that they had dropped the ball on their mobile strategy. It took Microsoft a long time to realize that the days of stylus-dependent devices were numbered and that the future belonged to touch-friendly ones. This colossal miscalculation gave Google the opportunity to be Apple's only serious rival in the space.
22. Windows has never snatched a US tablet market share greater than 1.71%.
(Statcounter GlobalStats)
Unlike the Windows Phone users statistics, Microsoft's tablet usage figures worldwide look worse. No more than 1.20% of all tablets have ever run Windows at any point in time.
23. By August 2020, 26% of websites were using Windows.
(W3Techs)
Windows is practically as popular as Linux. However, the usage of the two prominent web operating systems differs greatly among higher-ranked sites.
When it comes to the top 1,000 and 10,000 websites, the Windows usage stats stood at 49.5% and 41.0%, respectively. In comparison, only 37.1% of the top 1,000 and 43.3% of the top 10,000 sites had chosen Linux.
24. 87.12% of Steam users had been running Windows 10 by June 2020.
(Statista, VentureBeat)
This impressive figure increased from 67.15% compared to March 2019. It confirms what the industry already knows: gamers have been many of the early adopters of Windows 10.
This makes a ton of sense, for the OS meaningfully brings unique Xbox experiences to the PC. Along with other innovations like DirectX 12, Windows 10 boosts game performance and framerates.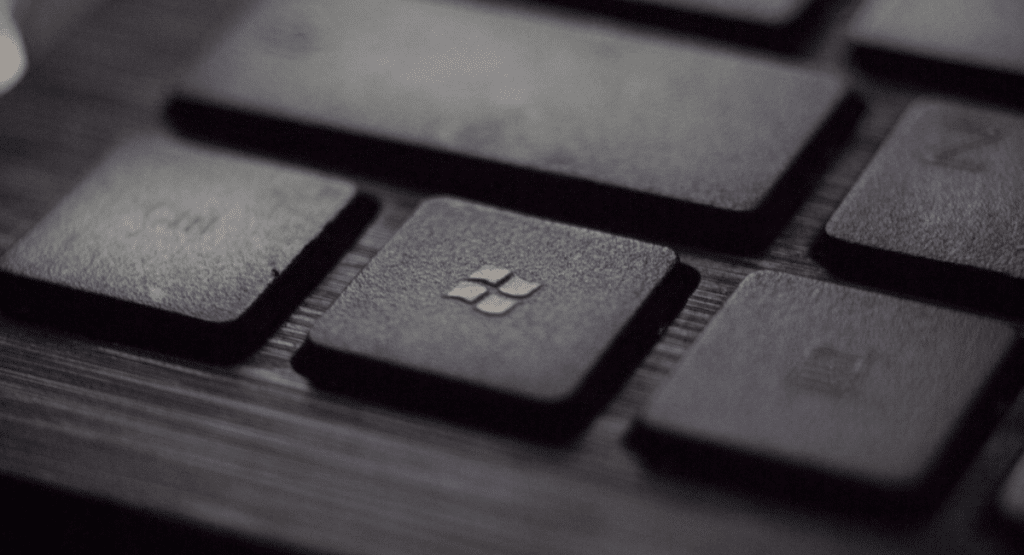 Notable Facts About Windows Sales and Revenue
25. Windows 1.0 sold half a million copies in less than two years.
(TIME, ThoughtCo)
It was a slow start for Microsoft's maiden operating system with a GUI. The OS was rolled out nearly two years later than the original release date.
Much like its performance, sales were sluggish until early 1987, when third-party Windows-compatible programs like Aldus PageMaker 1.0 were introduced to the market. Months later, Microsoft unveiled its very own Excel to help promote Windows 1.0.
26. In 1988, the millionth Windows license was sold.
(TIME)
This figure combined the sales-related Windows desktop statistics involving versions one and two, the second of which was released in late 1987. Windows 2.0 shared a resemblance with macOS since Microsoft was able to license numerous features of Apple's iconic operating system.
This year saw Microsoft become the world's leading software vendor. The company still enjoys the distinction to this day.
27. 4 million copies of Windows 3.0 were sold during the first year of its release.
(TIME)
Windows 3.1 did even better, selling three million licenses in less than four months. These two versions were the hottest on the market for the most part of the early 90s. Microsoft began to make the world go round in 1995, with the rollout of Windows 95.
28. Windows 95 recorded 40 million sold copies in its debut year.
(TIME, Mashable)
Based on statistics on people using Windows 95, this historic OS version brought Microsoft into the mainstream. Apart from packing the software with cool features, like built-in support for the then-obscure internet, Microsoft rode on a wave of the rising PC demand.
Also, the company spent $300 million on promotional hype surrounding Windows 95's arrival with the help of The Rolling Stones and Friends' Matthew Perry and Jennifer Aniston.
29. Retailers sold 530,000 Windows 98 copies in just 4 days.
(New York Times, BT)
At first, the masses didn't give this Windows version the appreciation it deserves. Much of the public saw it as merely Windows 95 with built-in Internet Explorer 4.0.
Users with a trained eye begged to disagree. Techies consider Windows 98 superior to its predecessor on every level. This iteration of the OS was the first to support USB devices and drivers, and the last one to be built on MS-DOS foundations.
30. 1 million Windows 2000 licenses were sold in less than 30 days.
(TIME, ZDNet)
Otherwise known as W2K, Windows 2000 is widely considered as one of the finest computer operating systems Microsoft ever made. Engineered with enterprises in mind, Windows 2000 boasted a bevy of solid drivers and excellent app support.
31. US retailers sold no less than 200,000 boxed copies of Windows ME 3 days after its launch.
(TIME, ZDNet)
Despite the public's warm reception, it was a heavily criticized flop. The system was plagued by bugs and had only one redeemable feature: System Restore.
32. At least 17 million Windows XP licenses were sold in less than 90 days.
(TIME, CBR)
A cross between several older iterations of the software, this version is best remembered for its stability and efficiency. High sales-related Windows XP statistics were evidence that most users didn't feel cheated after experiencing its enhanced hardware support and improved intuitive user interface.
One of Microsoft's biggest smashes of all time, Windows XP has retained its appeal almost two decades after seeing the light of day.
33. Microsoft sold 20 million copies of Windows Vista in its first month on the market.
(TIME, CBR)
This Windows version recorded more impressive initial sales figures than its predecessor. But it wound up being a massive tech disappointment. Although it offered more security than Windows XP, Windows Vista woke the ire of critics due to the limitation of digital media copying, restrictive licensing, and incompatibility with legacy hardware and software.
34. 600 million licenses of Windows 7 were sold in less than 3 years.
(ZDNet)
Windows 7 sold like hotcakes, and not just because it was a capable operating system. It was a hit because, despite decent Windows Vista user statistics, most people were aching to upgrade.
During the first eight months after Windows 7's rollout in October 2009, Microsoft sold a whopping 150 million of its copies. Less than 14 months later, this figure tripled.
35. 200+ million copies of Windows 8 were in one and a half years after the release.
(ZDNet)
It wasn't a coincidence that this Windows version's sales figures paled in comparison to its immediate predecessors'.
First, Windows 8 came with a dramatically different user interface —a  cardinal sin many users who valued familiarity couldn't forgive. Second, the OS's release coincided with the migration of many enterprises from Windows XP to Windows 7. Third, Windows 8's shortcomings reminded the public of the widely-hated Vista.
36. In 2015, Windows licenses (along with Office ones) comprised just 16% of Microsoft's revenue.
(Forbes)
This figure dropped from 23% in 2014, suggesting that the impact of software piracy on Microsoft's revenue model was vanishing. Also, it's worth noting that 2015 saw the release of Windows 10, whose code is secured in a data center, which helps keep pirates at bay.
37. In FY2020, More Personal Computing made up 34% of Microsoft's total revenue.
(Investopedia)
This segment generated $48.3 billion in revenue for Microsoft in FY2020, representing a 5.6% year-over-year growth. At the same time, operating income in the segment increased by 24.1% to $15.9 billion. Overall, this segment accounts for approximately 30% of the company's total operating income. 
38. In FY2020, Windows revenue reached nearly $22.3 billion.
(Dazeinfo, Statcounter GlobalStats)
Despite its plateauing OS market share, Windows was able to cross the $20-billion milestone two fiscal years in a row. Recording a 4.5% year-over-year growth, the FY2020 Windows revenue is a new all-time high. It also sustains an upward revenue trend that started in 2016. This time around, the main drivers of growth were Windows OEM and Windows Commercial.
39. In FY2021 Q2, Microsoft's More Personal Computing segment raked in $15.1 billion in revenue.
(Microsoft)
This figure represented a 14% increase from the same period last year. In this business unit, Windows was a major contributor; Windows OEM and Windows Commercial posted 1% and 10% in earnings upticks.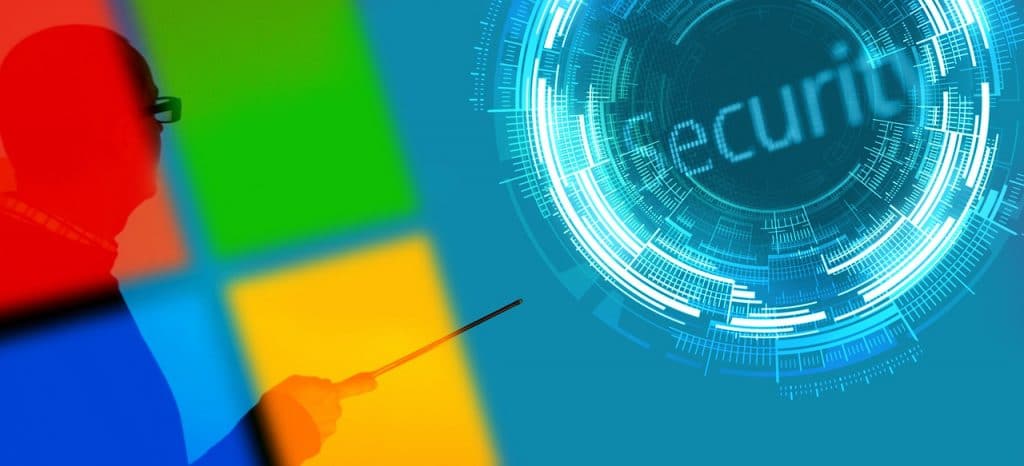 Cybersecurity-Related Windows Statistics

40. Windows 10 is 100% immune to ransomware.
(Cybersecurity Insiders)
In 2017, Microsoft claimed Windows 10 was resistant to all known ransomware threats. It was a bold declaration, but not without any basis.
Microsoft's most secure operating system has been resistant to the notorious WannaCry ransomware attack since it was rolled out.
41. In 2019, 87% of ransomware incidents among major OSes involved Windows.
(Statista, Bitdefender, Dark Reading)
In comparison, macOS was infected just 7% of the time. Does it mean Windows is less secure than the other most used operating systems? Further investigation is in order.
At the time, Windows accounted for 34.2% of the global market share, slightly less than a quarter of which were not Windows 10.
Moreover, cybercriminals decided to target businesses more frequently than consumers in 2019. Twenty percent of small and medium businesses fell victim to a ransomware attack that year. In the second quarter alone, such a cybersecurity incident involving a company exploded by 363%. 
In light of said security statistics between Windows and Mac, the former was undoubtedly more vulnerable to ransomware. But the great number of non-Windows 10 users and sudden interest of hackers in businesses also played roles in making other OSes seem less prone to this cybersecurity threat.
42. Nearly 79% of new pieces of malware are distributed on Windows systems.
(PCMag.com, Forbes)
Given the sheer scale of Windows' user base worldwide, most developers of malicious programs continue to target Microsoft's marquee OS widely.
While users of the software have plenty of novel threats to worry about, Windows malware variants statistics warn that legacy pieces of malware like Qakbot remain as concerning as ever. Some of them have been serving as droppers for newer threats.
43. In 2013, Microsoft paid out a $100,000 bounty for a Windows bug discovery.
(The Verge)
For the first time, the company launched its very first bug bounty program. Back then, it was designed for the Windows 8.1 preview version, ensuring that the OS had sufficient defenses against novel attack techniques before its official release.
Security researcher James Forshaw won the reward for identifying and throwing light on a bug that had circumvented the software's layers of protection.
44. Mac's malware detection per endpoint is almost two times higher than Windows'.
(Malwarebytes, Statcounter GlobalStats)
According to 2019 Apple vs Windows virus statistics, the average threats detected per Mac endpoint was 11, increasing from 4.8 in the prior year. On the other hand, no more than 5.8 malware threats were detected per endpoint on Windows. Overall, the prevalence of threats against Macs ballooned by more than 400%.
Macs unprecedentedly appeared inferior in the cybersecurity department to Windows PCs. It could be due to the fact that, by July 2020, macOS's global market share had doubled since March 2014. Since it's a numbers game, more hackers have been paying closer attention to macOS due to its growing user base.
The Bottom Line

Software pundits would argue that Windows' story is proof that even the best can't be the best at everything. The fluid tech landscape and hit-or-miss versions of the OS ultimately resulted in its dethronement.
Now that Windows has entered a new phase of its evolution, none of us could tell how things are going to pan out. We might not be able to fathom what's next for Windows 10 after its scheduled death, but we know, in our heart of hearts, that it wouldn't be the end.
FAQ

How did Windows get its name?
The "Windows" in Microsoft Windows alludes to previously uncommon GUI features provided by the next-gen operating system Microsoft Corporation talked up in 1983.
Windows wasn't the original name the company considered, though. Initially, the OS was supposedly called Interface Manager, which was its codename in its development phase. Microsoft Desktop was another suggestion that didn't get passed by the company's Marketing Department.
Ultimately, Microsoft Windows was chosen because it's simple and sensible, accurately describing the graphical boxes representing different programs running all at once.
How many Windows PCs are there in the world?
It is difficult to measure how many people use Windows, but official estimates say there are more than 1 billion Windows devices. It used to be 1.4 billion in 2014 during the apex of the PC era. Unsurprisingly, this figure has steadily decreased due to the growing popularity of mobile devices, whose operating systems are developed by Microsoft rivals.
Is Windows the most used operating system?
Yes and no.
Microsoft Windows has been the undisputed OS leader in the desktop and laptop market for decades. Windows Server has also been the dominant name in the server operating system domain.
However, the company hasn't been able to replicate its success in other OS realms.
Android has established itself as the Windows equivalent in the smartphone arena, being the standard platform for non-iPhones. The iOS has owned the lion's share of the global tablet market while different Linux varieties have been widely used in IoT devices, smart products, and supercomputers.
What are the advantages of Windows?
Ease of use has been Windows' claim to fame. The premier operating system for general-purpose and gaming PCs has been able to maintain its look and feel, for the most part, eliminating the need to re-learn it whenever a new version is rolled out. The software's backward compatibility likewise ensures that old programs will continue to work with newer OS iterations.
Further, another secret to Windows' enduring popularity has been its healthy relationships with hardware manufacturers. Being the default OS of most desktop and laptop computers solidifies its ubiquity.
Also, Windows makes the installation of new hardware a breeze. Provided that the necessary drivers are in place, the OS supports Plug and Play devices with minimal manual intervention.
How many Windows versions are there?
Microsoft has developed a dizzying array of Windows versions for various machines, some of which have been sent to obscurity by superior technologies.
To date, the software company has developed and marketed at least 20 iterations of Windows for pieces of embedded equipment, 13 for PCs, 11 for smartphones, 10 for servers, 4 for IoT devices, 3 for tablets, 3 for Xbox consoles, and 1 for dual-screen devices.
Which version of Windows is most popular?
Windows 10 is historically the most used PC OS so far. Windows 10 has a market share of 77.54% of the Windows desktop version market.
Before its release on July 29, 2015, most personal computers ran Windows 7. It lost the market share lead at the beginning of 2018. On January 14, 2020, Microsoft ended its support for Windows 7.
On the other hand, Windows 10 was famously labeled the last Windows version. The company decided to regularly update the operating system's quality and features instead of releasing a major upgrade every few years.
What percentage of servers run Windows?
The latest information available shows that by 2019, Windows Server had been used on 72.1% of servers across the globe. The market share of Microsoft's OS climbed by 0.20% from the prior year. On the other hand, the Linux OS, a distant second-placer, gained 0.70% of share from 2018 to 2019 (12.9% to 13.6%).
The other two notable players are Unix and OS/390, having 5.6% and 2.1%, respectively. 
What are the 3 most popular operating systems?
The three most popular operating systems for desktop are Windows, OS X, and Chrome OS. When it comes to mobile, the top operating systems are Android, iOS and Samsung OS.
Why has Microsoft been so successful with Windows?
Windows is the preeminent PC operating system that it is today because Microsoft was able to legally steal Apple's trade secrets. Company M and Company A inked a licensing agreement that has allowed the former to use the latter's signature features like tiled windows and drop-down menus.
Also, Microsoft was able to successfully convince the courts that the nine restricted copyrights in the agreement shouldn't be covered by copyright law. The company argued that Apple just borrowed the ideas from Xerox, to begin with.
Further, Windows became a hit due to third-party support. Developers wrote programs compatible with the OS, naturally increasing its utility and commercial viability.
The company likewise decided to forge relationships with different Original Equipment Manufacturers to expand Windows' usage. While it wasn't without challenges, this business model has turned Microsoft into the biggest software maker in the world.
Historical Windows statistics on revenue show that the company's financial clout has fueled its resilience. With its swelling coffers, Microsoft was able to weather storms (including self-made ones) and stay afloat in order to remain relevant in a constantly evolving tech landscape with ever-changing market opportunities.
Sources: