At the end of 2019, the experts were skeptical about the smartphone market in 2020, and the numbers were far from promising. The tech giant Apple was no exception. After Apple statistics reported a record high revenue in Q4 2019, with the pandemic just around the corner, the Wall Street analysts thought it could only go down from there.
But miraculously, not only did the company pull through, but the iPhone sales numbers skyrocketed, thanks to iPhone 11 and iPhone 11 Pro models, as well as Apple's wearables. These products helped the brand to reach an all-time high value in Q1 2020.
Whether you're looking to buy an Apple product or you're simply an enthusiast, you'll find plenty of interesting statistics in this article. Scroll down to see just how well Apple has been faring lately.
Fascinating Apple Statistics (Editor's Pick)
Apple reported sales of $260.17 billion in the fiscal year 2019

This Q1, Apple got around 44% of the OS market share in the US

As much as 70% of iOS devices are currently running the latest version

7.6 million Apple Watches were sold in the first quarter of 2020

At the start of 2020,

iPhone market share

was down to 14%
1. During the Q4 2019, iPhone sales grew 10% year-on-year despite not supporting the 5G network.
(Counterpoint)
This one may surprise you, but if we look at iPhone sales statistics by model, it's clear that Apple owes a lot to the iPhone 11. Thanks to its lower price and the dual camera, it became the second most-selling smartphone in 2019, despite only being launched in September of the same year. It secured 2.1% of market share, while iPhone XR (the best selling one) secured 3.0%. 
On the other hand, iPhone X sales numbers haven't been too promising. With "only" 63 million units sold in its first year since launch, and with all these brand new smartphones available, it's no surprise it hadn't been among Apple's most looked-for products last year.
2. Apple reported sales of $260.17 billion in the fiscal year 2019.
(Investopedia)
Despite Wall Street analysts predicting Apple would lose money due to COVID-19, the exact opposite happened. When we compare it to Samsung's $206 billion, Apple company statistics paint a clear picture of an industry leader. 
Thanks to the iPhone 11 and the Apple Watch, in Q1 2020, the company's earnings per share jumped to an all-time high and reached $4.99 billion. Apple Pay's growing popularity played an important role, too. In 2019, it reached a staggering 10 billion transactions. It's no surprise then that Apple Pay statistics suggest this service is likely to generate a $4 billion revenue by 2023.
3. 7.6 million Apple Watches were sold in the first quarter of 2020.
(Hindustan Times)
Apple dominated the smartwatch market in 2019, and it doesn't seem like it's about to stop. A closer look at Apple Watch statistics reveal a 23% rise in sales compared to Q1 2019, keeping the brand the industry leader. 
It's likely that the jump in Apple Watch sales happened largely due to the COVID-19 pandemic. After all, what's the easiest way to monitor your health and fitness status than wearing a smart device on your wrist?
4. MacBook sales continue to decline. In Q4 2019, it only accounted for about 11% of the company's total revenue.
(Investopedia)
The personal computer market is one area that's not too promising for Apple. During the fiscal year 2019, the company made only $25.7 billion from MacBooks. This doesn't sound like such a small number until you compare it to the $260 billion that Apple made in total. 
However, it's not just Apple — the personal computer industry has been slowing down lately. That said, these Apple Macbooks sales statistics are not surprising.
Apple Market Share Numbers
5. IOS market share is up. This Q1, Apple got around 44% of the OS market share in the US.
(Hindustan Times)
Although iOS has been gaining ground against Android, it's still losing the battle. With Apple's market share at 44%, Android is still 12% ahead – but not all is lost! In the last two years, Apple iOS has managed to get 12% more market share, and even though it's still behind, the chances are that this won't last for too long. 
6. iPhone market share was down to 14% at the start of 2020.
(Counterpoint)
In general, Apple statistics show that the company is doing pretty well considering the pandemic, but not all is coming up roses. While Apple has been doing great in terms of revenue and sales, the iPhone market share has declined compared to the 18% it stood at in Q4 2019. During Q1 2020, Samsung has taken the lead by snatching one-fifth of the global smartphone shipments.
7. Apple leads the global smartwatch market. It sold four times the smartwatches Samsung did this Q1.
(Patently Apple)
Samsung may be winning when it comes to smartphones, but Apple takes the lead when it comes to smartwatches. Apple Watch statistics for 2020 reveal that during the first quarter, 14 million units were sold, 70% of which to first-time users. Standing firmly at 55% of the global smartwatch share, Apple has shown Samsung that it will have to do a lot better to become the market leader.
Apple Employee Statistics
8. In 2018, Apple had the second-biggest revenue per employee ($393,097), just behind Facebook.
(Dice)
Considering that Fortune 500 companies average $300,000 per employee, this number is insane. Apple has left tech giants such as Google ($158,000 per employee) and Microsoft ($171,000) in the dust. Facebook was far ahead, though. It averaged an astounding $634,694 per employee.
9. By August 2019, Apple has created and sustained 2.4 million jobs in the US.
(Apple)
Apple products sales statistics wouldn't be showing incredible numbers if the company wasn't ensuring the high quality of its devices. Apple has been working with numerous companies in the US to make sure the users are satisfied. 
By August 2019, it spent more than $60 billion on around 9,000 suppliers. Predictions show that Apple will likely have contributed $350 billion to the US economy by 2023, which is a truly incredible number.
10. Apple had roughly 139,000 full-time employees in the fiscal year 2019.
(Statista)
The number 139,000 sounds like a lot, but when we compare it to Apple's competitors, it's actually not that high at all. For example, in 2018, Samsung had over 300,000 employees. So if you're looking to get a job with one of the big players, you'll stand a better chance at Samsung.
Apple vs Android Statistics: Who Wins?
11. Around 70% of iOS devices are currently running the latest version, compared to Android's 8%.
(Digital Trends)
If you've come here trying to figure out if Apple is worth the money, these statistics on Apple vs Android will help you answer that question. Apple's prices are certainly on the high end, but when you're getting a good performance, it does pay off. 
The iOS version distribution shows us that even the iPads are doing much better than Android devices. According to data from October 2019, only 8% of all iPads introduced between 2016 and 2019 ran on older versions.
12. Apple Store has around 2.2 million apps, while the Play Store has 2.8 million.
(21 Twelve Interactive)
If you like to have tons of apps to help you around and entertain you, it may seem like Apple isn't the right choice. But it's a bit more complicated than just looking at the number. The main reason Apple has fewer apps is its thorough approval process. As a result, it won't put just any app in its store. 
Meanwhile, Android has a much more lenient process of approval, so you're more likely to find low quality apps on the Play Store than on the App Store. Numbers prove it, too. Apple revenue statistics for the App Store show it's well ahead of Android. It generates $22.6 billion worldwide, compared to Google's $11.8 billion, meaning that users spend 1.9 times more in the App store.
13. Google offers 15GB of free storage space, while Apple only offers 5GB on its iCloud.
(Digital Trends)
No Apple vs Android statistics would be complete without mentioning the stark differences in storage space. Millennials and especially Gen Z can hardly imagine not storing their photographs and files online for safekeeping and easier sharing. Apple knows it, so it's making users pay to have enough storage space. On top of that, Google has cross-platform support, while iCloud only works with Windows, Mac, and iOS.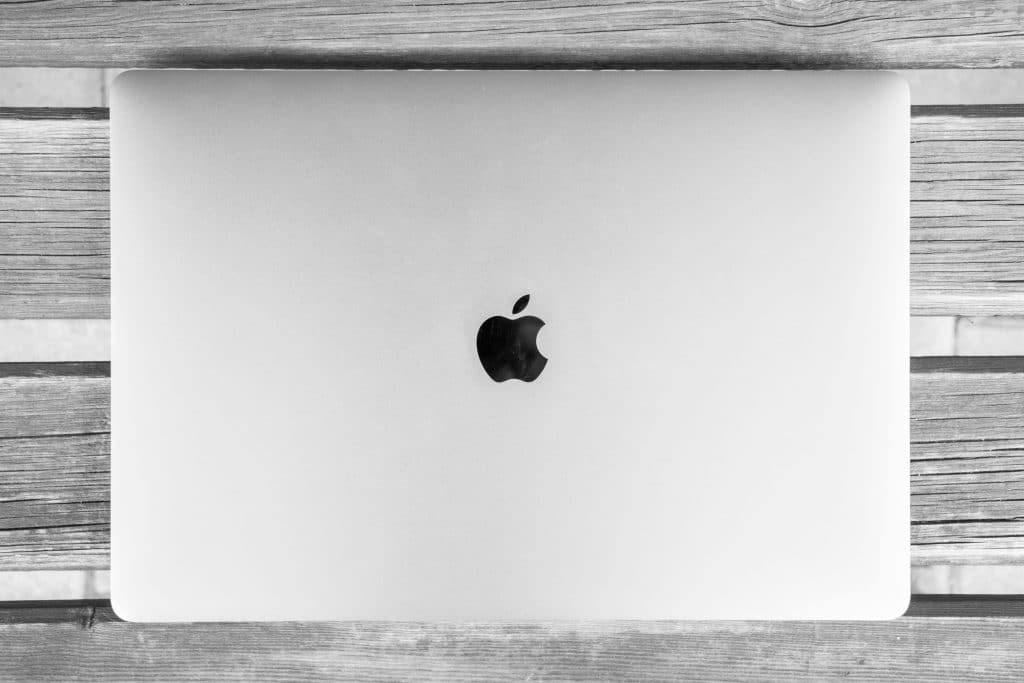 How many iOS users are there in the world?
According to Apple statistics for 2018, at the start of the year, Apple had 1.3 billion active devices. At the beginning of 2019, that number rose to 1.4 billion. In Q1 2020, Apple's CEO, Tim Cook, announced the company reached 1.5 billion active devices, among which are the iPhone, iPad, iPod Touch, Mac, Apple Watch, and Apple TV. Unsurprisingly, 900 million of these active devices are iPhones.
How many Apple users are there?
As mentioned, Apple has recently hit 1.5 billion active devices. While we can assume that some of those belong to the same people, the number of users can't be much lower than that. When we turn to Apple customer demographics for 2020 to find out who buys Apple's products, we see, as expected, that the typical Apple consumer is a high-earner – most of its user base makes more than $100,000 a year. 
It seems like they're getting their money's worth, though. Research shows that 54% of iPhone users continue purchasing the newest models, meaning there's a high percentage of loyalty among Apple's customers. Apple demographics for 2020 also reveal that the majority of its users are younger than 35.
How many iPhones are sold per year?
Apple iPhone statistics show that more than 217.2 million iPhones were sold worldwide in 2018, while in 2019, the company made $142 billion on iPhones alone. Out of all the iPhones sold, the top four in use were iPhone XR, iPhone 7, iPhone X, and iPhone 8. 
When it comes to one of its most lucrative markets, the US, approximately 36 million iPhones are bought every year. In 2020, Apple has sold 49.7 million iPhones worldwide in Q2 alone, a slight decline compared to the same quarter of 2018 (52 million). However, when we factor in the pandemic and the overall decline of the smartphone market, it's clear Apple is still doing extremely well.
Is Apple more popular than Samsung?
The only question that can rival that of Apple vs Android is Apple vs Samsung, and it doesn't have a simple answer. While it does seem like Samsung is gaining popularity in the smartphone market, Apple statistics for 2020 reveal some pretty incredible results overall. 
If we look at the smartphone market share, Samsung leads the battle in Q1 2020 with 20% compared to Apple's 14%. Wearables, however, are another story. The Apple Watch had four times the sales Samsung had in Q1 2020. 
Apple sales statistics for 2019 show us that the company still ended up making $54 billion more than Samsung during that fiscal year, which further complicates this answer. All in all, one quarter is too soon to say whether Samsung is taking the lead, so we'll have to wait and see what happens in the upcoming months.
Which country uses the iPhone the most?
In 2017, Apple customer statistics revealed the Chinese to be the greatest fans of the iPhone. Around 228 million iPhones were used that year in this country. The US was the second biggest market, with 120 million iPhones being used.
However, it seems like things have changed since then. Apple financial statistics show that 39% of its total revenue in Q1 2020 came from the US alone, while revenue in Greater China (China, Hong Kong, Taiwan) declined by an astounding 15.9% during 2019, comprising only 19% of its total revenue in the first quarter of 2020. With that in mind, it's likely that the US is taking the first spot from China when it comes to the number of iPhone users.
Apple may have lost a portion of the smartphone market share in Q1 2020, but it's far from falling behind. With a record revenue and earnings per share, the company proved it's still very much in the lead. Although the iPhone is its main source of revenue, Apple statistics show a huge rise in interest for Apple Watch as well as Apple Pay. 
The brand's jump in popularity started in 2019, but with COVID-19 making health apps and contactless payments a necessity, it's no wonder they proved to be a significant source of revenue in 2020 as well.
Nothing is perfect, though. While most of its devices are doing great, the Apple MacBook sales have been steadily declining for a while now. But for the time being, Apple is still holding its ground, despite Samsung's market share.
Sources: