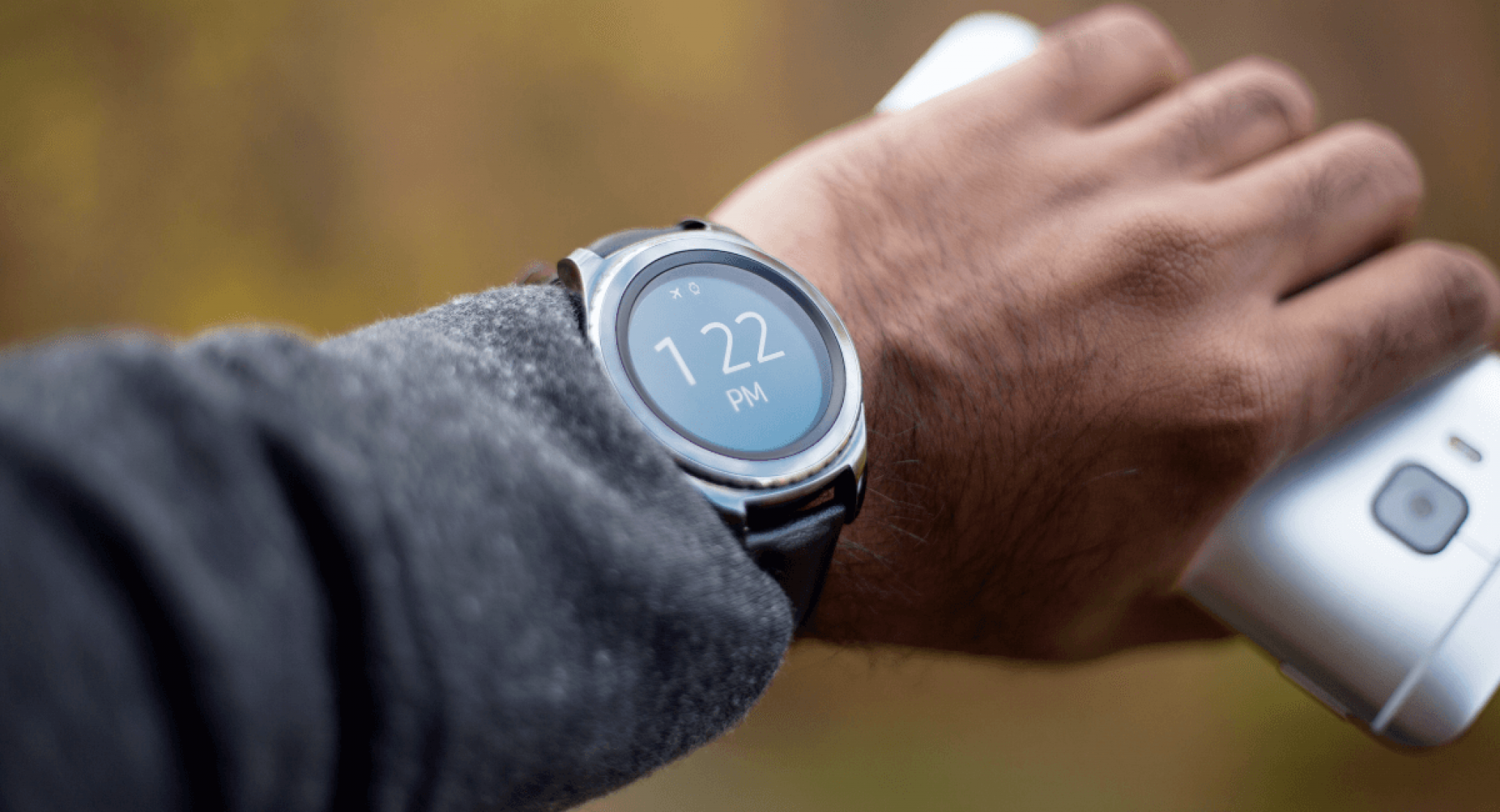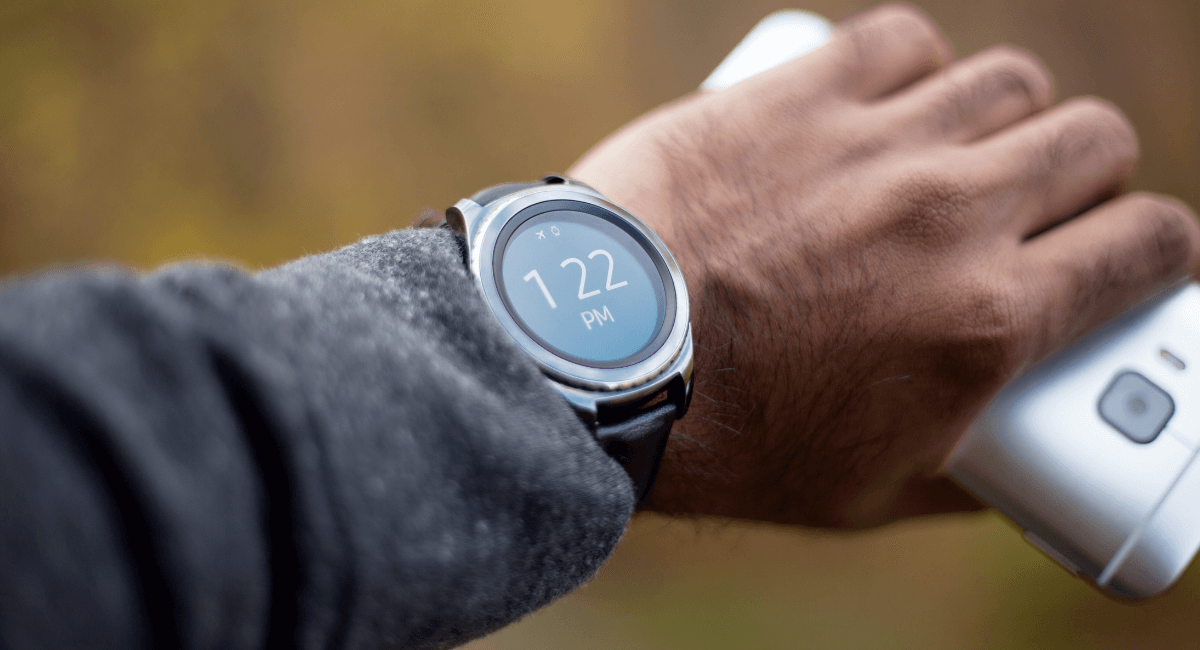 Although deemed a failure early on, smartwatches are quickly conquering the global market.
Besides their many health features, they also allow for easier access to all the features of our smartphones. But it's not just the convenience they provide — in the very near future, smartwatches may prove instrumental in the research and development of new treatments.
In this smartwatch statistics overview, you'll learn more about the current market trends, the demographics of the average smartwatch user, and the impressive success of the Apple Watch. You'll also read about the new manufacturers quickly gaining worldwide popularity.
Top Smartwatch Stats (Editor's Choice)
Smartwatch purchases in the US have more than doubled since 2016.
26% of American households have access to a smartwatch.
Almost half of all US smartwatch users are either Black or Hispanic.
With 60% of the market, China is currently the global leader in cellular smartwatches.
Huawei's sales are projected to grow by 20% each year until at least 2023.
102 million people worldwide regularly use the Apple Watch.
Smartwatches can correctly identify heart attacks in up to 95% of the cases.
Most people use their Apple Watch for non-health-related purposes.
Smartwatch Stats 101: The State of the Market

1. After 30 years of experimenting, the smartwatch trend finally caught on in 2013.
(Bloomberg, Wired)
Since the early 1980s, several world-renowned tech companies have experimented with wearable technology. However, it was only in 2004 that Microsoft released the first version of what we now refer to as a smartwatch. Although highly anticipated at first, the watch didn't catch on. Amid poor sales, Microsoft discontinued its smartwatch just a year later, in 2005.
In 2013, the tech startup Pebble released its first smartwatch and officially ushered in the so-called "smartwatch era" we're living in today. A few other big-name companies followed suit, culminating in the releases of the Apple Watch in 2015 and the Fitbit Ionic in 2018.
2. Smartwatch sales have more than doubled since 2016.
(Statista)
Ever since smartwatches reemerged in the mid-2010s, their sales have been on a steady rise. In 2016, there were 9 million units sold in the US. Fast-forward to 2020, and the sales were at a record-high of 22.6 million units — an impressive 151% increase over four years.
3. By 2025, the global annual shipment of smartwatches will reach 258 million units.
(Statista)
In 2016, 37 million smartwatches were shipped globally. Four years later, the number finally reached triple-digits, with 115 million units shipped worldwide in 2020. According to recent projections, the smartwatch market size will keep growing. Experts predict the number of shipped units will increase by 124% over the coming years, reaching 258 million in 2025.
4. China currently holds 60% of the global cellular smartwatch market.
(Canalys)
With shipments having risen by two-thirds during Q1 2020, Chinese vendors hold the largest share of the global market. Meanwhile, the US ranks second with 26% of the worldwide market, whereas all other countries combined hold the remaining 14%.
It's important to note these figures date from before the COVID-19 pandemic hit and don't account for Bluetooth-only smartwatches. Still, industry experts agree that China will be the primary driver of growth, especially as more local manufacturers concur the global market.
5. The Asia-Pacific region is expected to have the highest rise in sales by 2026.
(Mordor Intelligence)
Both Europe and the US will see a significant rise in sales over the next five years. However, according to smartwatch market research, Asia-Pacific will experience the largest growth.
The primary reason is the growing number of manufacturers and the increasing consumer demand. In addition, more and more tech-savvy people suffering from chronic illnesses like obesity and diabetes are adopting healthier lifestyles, thus driving the smartwatch popularity.
6. Smartwatches can correctly identify heart attacks in up to 95% of the cases.
(Harvard Health, World Health Organization, Healthline)
Cardiovascular diseases, including heart attacks, are responsible for 17.9 million deaths each year — about 32% of all deaths worldwide. But smartwatches may help identify heart attacks in a timely manner, thus preventing a lethal outcome. On this note, a recent Italian study found that the Apple Watch's default ECG tool was able to recognize heart attacks in 93% to 95% of the cases. What's more, it could also determine the specific heart attack type.
Of course, this doesn't mean smartwatches will replace the classic diagnostics tools anytime soon. However, smartwatch facts reveal that this piece of wearable tech has many potential health benefits. For one, the FDA has already greenlit the use of smartwatches for detecting atrial fibrillation, a condition that increases a person's risk of stroke. Also, some more recent models include blood glucose monitors, which are immensely helpful to diabetes patients.
7. NFC technology is leading the smartwatch trends in contactless payments.
(Straits Research, Clover)
Since the early days, near field communication (NFC) technology has been the dominant connectivity method in smartwatches. Along with magnetic secure transmission (MST), it is one of the two prevalent technologies that allow for contactless payments.
To this day, it remains the default for all emerging brands. And although Samsung has added MST connectivity to its recent smartwatches, industry experts project a much higher growth rate for NFC in the coming years. That's primarily because some of the world's top brands, including Apple, Huawei, and Fossil, still use it as the preferred connectivity method.
Smartwatch Demographics and Consumer Trends

8. 26% of American households have access to a smartwatch.
(Statista)
Although there's no exact data on smartwatch sales by country, the US has the highest smartwatch penetration rate among the Western countries. According to 2020 research, 26% of US households have access to at least one smartwatch. Other countries with high adoption rates include Norway (24%), the UK (20%), Finland (19%), and Germany (17%).
9. The advancements in smartwatch technology are driving down the demand for fitness trackers.
(Statista)
As manufacturers keep enhancing their smartwatches with new health-oriented features, regular fitness trackers are becoming less popular. Wearable tech statistics prove this. Namely, a 2015 survey of Americans looking to buy wearable tech found that 9% planned to get a fitness tracker and another 9% a smartwatch. Four years later, the percentage of those looking for a smartwatch went up to 10%, while only 3% planned to buy a fitness tracker.
Still, fitness trackers are unlikely to vanish from the market altogether. Wearable technology facts show that the prices of trackers are now relatively low, making them more affordable to consumers who only want the basic features and aren't willing to pay extra for a smartwatch.
10. People with higher income are more likely to use a smartwatch.
(Pew Research Center)
According to a recent survey, 31% of smartwatch and fitness tracker users in the US earn $75,000 or more per year. Meanwhile, people with smaller annual incomes are less likely to use the technology. The survey reveals that 20% of users earn $30,000–$74,999, while 12% make less than $30,000 annually. These smartwatch stats aren't surprising, seeing as many think of wearable tech as a luxury compared to other devices an average consumer uses.
11. Most American smartwatch users have attended college.
(Pew Research Center)
Researchers have also found a correlation between education and smartwatch use. Namely, 27% of American smartwatch users have a college degree, while 25% have attended or are currently attending college. On the other hand, only 15% of users have completed high school or a lower level of education. Again, this isn't a surprise — consumers with higher education typically have a higher income, allowing them to afford wearable tech more easily.
12. Women are more likely to use a smartwatch than men.
(Pew Research Center)
Smartwatch usage statistics point to a significant gender gap in the use of this technology. According to research, 25% of US women use a smartwatch or a fitness tracker, compared to just 18% of men. Unsurprisingly, there's also a very similar gap in the users' age — the majority (25%) fall into the 18–49 group, whereas 17% are in the 50+ age bracket.
13. Almost half of all US smartwatch users are either Black or Hispanic.
(Pew Research Center)
Whites make up 20% of US adults who use a smartwatch, demographics show. Meanwhile, Blacks account for 23% and Hispanics for 26%. In addition, the largest group of smartwatch users resides in the suburbs (24%), with 20% living in urban and 18% in rural areas.
14. 41% of Americans think it's ethical for experts to use their fitness tracker data in heart disease research.
(Pew Research Center)
Many recent models of fitness trackers and smartwatches allow users to share their health data with others. What's more, numerous doctors are already using this info for research. However, there's an ongoing debate on how ethical this practice is. Regardless of whether they use tech watches, statistics reveal that 41% of US citizens think it's fine — as long as the data is solely used for medicinal research. At the same time, 35% find it unacceptable.
On the one hand, this health data is personal, so many users would want to keep it private. But on the other hand, data on pulse, breathing, and sleeping patterns combined with other information could be instrumental in developing new treatments for cardiovascular diseases.
15. Huawei's sales are projected to grow by 20% each year until at least 2023.
(Juniper Research)
Smartwatch consumer trends keep shifting toward Huawei. The company's involvement in major economic and political disputes between China and the US eventually forced it to stop using Google's Android platform. And yet, Huawei is still projected to be the fastest-growing smartwatch manufacturer globally over the next several years. Meanwhile, Apple, Samsung, Fitbit, and Fossil should see their combined smartwatch market share drop to 47% by 2023.
16. Along with Huawei, Xiaomi is another Chinese brand gaining popularity.
(Statista)
According to a recent smartwatch industry analysis, Xiaomi's market share is slowly but steadily increasing. In 2019, the company shipped 37.6 million units. A year later, that number went up to 50.7 million, accounting for a 34.8% year-over-year growth.
17. Healthcare and wellness apps hold 38.04% of the smartwatch app market.
(Straits Research, Fortune)
Although people use apps across different categories, from sports and gaming to fashion and personal assistance, healthcare and wellness is by far the most popular. The apps in this category range from fitness trackers and calorie counters to heart rate and sleeping pattern monitors. Also, more than 75% of US smartwatch owners use step counter apps.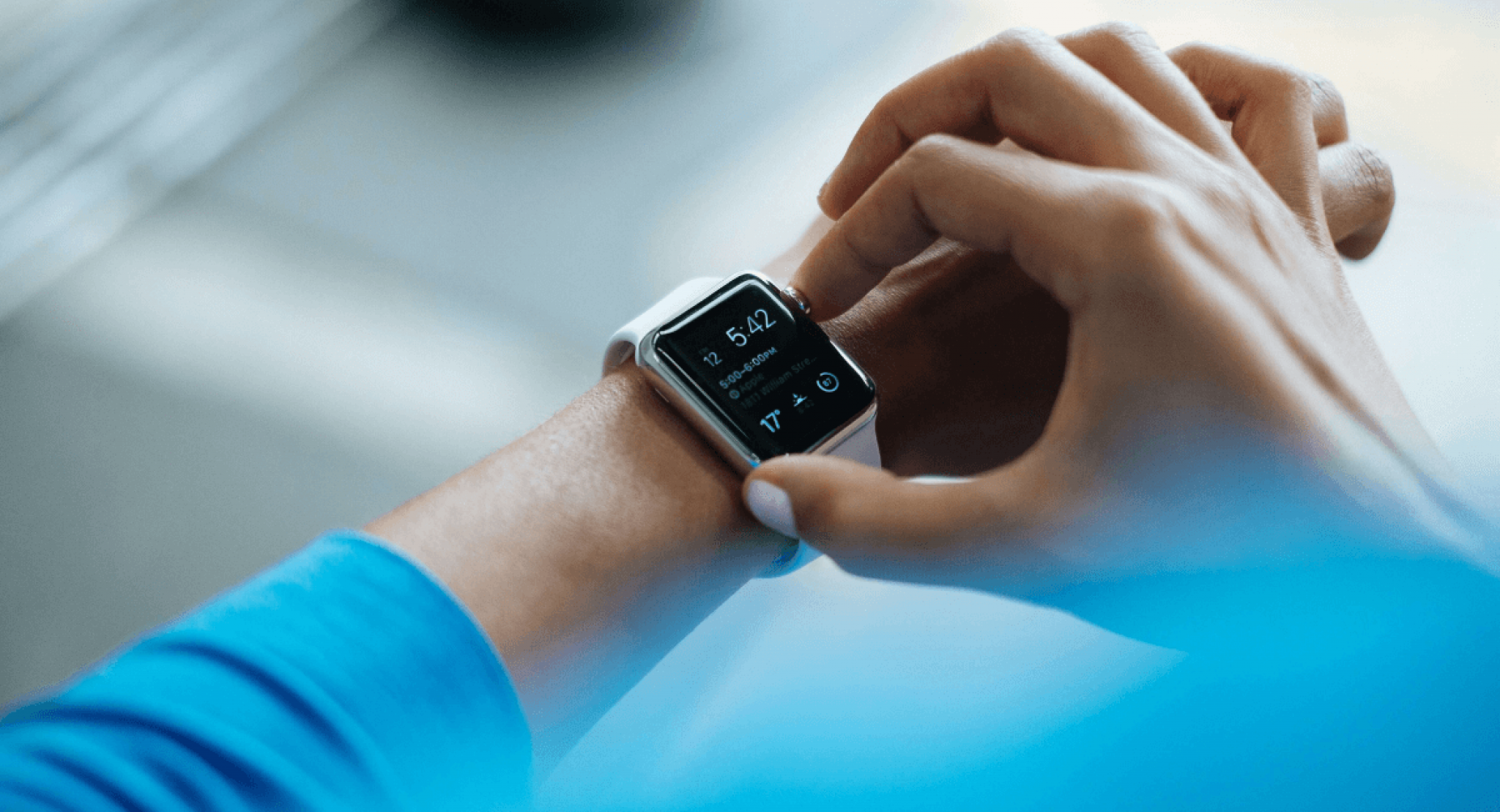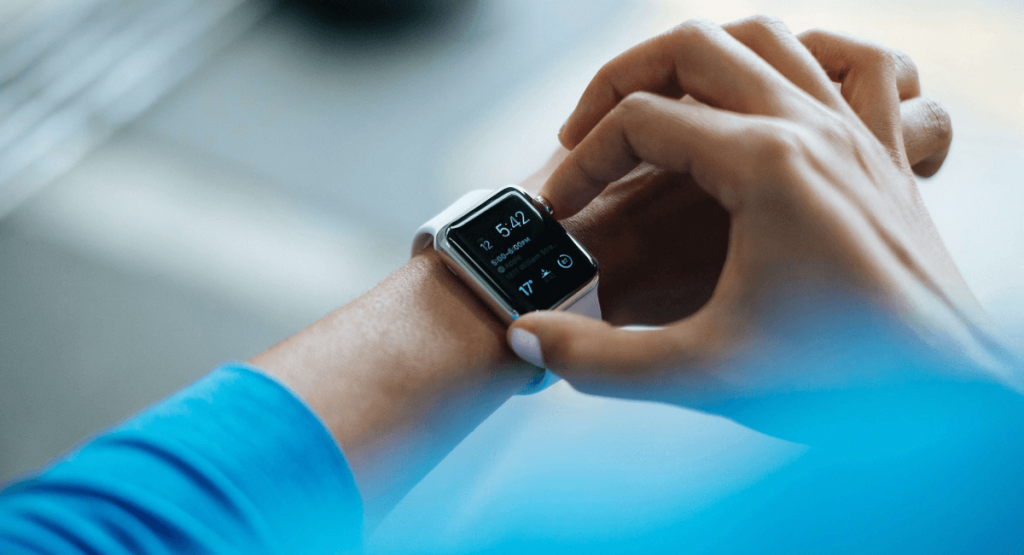 Smartwatch Statistics: A Closer Look at the Apple Watch

18. Apple is the world's leading smartwatch vendor.
(Statista)
Six years after introducing its first smartwatch, the world's most profitable tech company is also the global leader in smartwatch shipments. In 2020 alone, Apple shipped an impressive 147.6 million units of its smart wearables worldwide. Amid the pandemic, the Apple Watch sales figure rose by a staggering 61% compared to 91.6 million units shipped a year earlier.
During Q4 2020, Apple shipped 55.6 million units — more than four times as many as each of its two closest competitors, Xiaomi (13.5 million) and Samsung (13 million). All vendors combined shipped 153.5 million units over this period, indicating that Apple currently holds more than a third (36%) of the global market, up two percentage points from Q4 2019.
19. However, Apple's dominance in the market may be slowing down.
(Business Wire)
Based on the current Apple Watch sales, experts estimate that the company will retain its leading position. However, its market share may shrink due to the rise of new players like Huawei, Xiaomi, and Garmin. In 2018, the company and its top three competitors — Fitbit, Samsung, and Fossil — held a combined 58% share of the market. But as previously stated, industry insiders see their combined share reaching a record low of 47% as soon as 2023.
20. 102 million people worldwide regularly use the Apple Watch.
(Statista)
In 2020, the Apple Watch user base finally reached triple-digits. To put this into context, the popular smartwatch had just 10 million users following its 2015 launch. But recent statistics on smartwatches show that the number has increased tenfold over the last five years.
21. The Apple Watch demographics show the average user checks their device between 60 and 80 times a day.
(Business Insider)
Of course, this is only an average — just like heavy smartphone users check their phones up to 96 times a day, there are those who check their Apple Watch more often. But surprisingly, in 20% of the cases, they're just checking the time, which they could do with a regular watch.
22. Most people use their Apple Watch for non-health-related purposes.
(Cult of Mac)
Apart from its health-related features, Apple has constantly raved about its smartwatch being a highly effective time-saving device. And as recent wearable technology statistics reveal, most people use it as such. Namely, 81% use it to check their messages, 80% to quickly monitor and decline phone calls, and 61% to access an app unrelated to health. For these users, a smartwatch serves as a more practical, on-the-go substitute for a smartphone.
However, that's not to say people don't use the Apple Watch to track their health. In fact, 74% check their activity details, 73% track their workouts, and 72% regularly check their heart rate. But according to smartwatch usage statistics, that's where its health uses end.
23. 80% of Apple Watch users rely on Apple Pay for contactless payments.
(TechCrunch)
In an effort to provide superior functionality and efficiency, smartwatches are revolutionizing contactless payments. According to smartwatch statistics, four in five Apple Watch owners are already using the company's proprietary payment gatefold, Apple Pay. What's more, 78% say they use it at least once a week to make payments. As for the 20% who aren't yet using it, they cite the lack of support for their particular bank as the primary reason.
24. 62% of Apple Watch users say they'll upgrade when the next version is released.
(WatchAware, Business Research Methodology)
Although not that different from other vendors, the core of the smartwatch target market for Apple comprises loyal customers — and Apple users are highly loyal. According to experts, this is easily explained by Apple being a pricier choice compared to other manufacturers. As such, once a customer starts investing in the Apple ecosystem, which also includes the iPad, iMac, and iPhone, leaving it for another vendor wouldn't be particularly financially viable.
Smartwatch Statistics: In Conclusion

Thanks to the mix of convenience, practicality, and fitness and health-related features, smartwatches are quickly becoming a must-have gadget for people worldwide. The market is still booming, with sales and shipments projected to rise significantly in the coming years.
And while Apple will most likely retain its leading position, Chinese companies are expected to drive future growth. Two of the country's leading manufacturers, Huawei and Xiaomi, have taken over as the US tech giant's two main competitors — and they'll only keep growing.
Finally, this technology is also leading us into a contactless payment future, which could become the new normal as the world gradually adjusts to the post-pandemic reality.
FAQ
How big is the smartwatch market?
The global market was worth $49.74 billion in 2020, and the sales are expected to continue increasing. Industry experts predict the market will be worth $59.02 billion by the end of 2021, an 18.7% rise year-over-year. And the growth won't stop there — recent forecasts see the market reaching $99.84 billion by 2025, thus doubling in value over the next five years.
How many smartwatches were sold in 2020 worldwide?
Rather than accounting for individual sales, the industry keeps track of the number of units shipped to stores within a calendar year. And in 2020, that number stood at 115 million, a staggering 210% increase compared to 2016. Experts predict this number will keep rising. According to them, the combined global shipments will reach 258 million units in 2025.
How popular are smartwatches?
Smartwatches are very popular throughout the world, and they'll continue to dominate the smart wearables market in the coming years. As the country with the largest market share, China is the main driver of the technology's increasing popularity. But Western countries aren't far behind. In 2020, for example, 26% of US households had access to a smartwatch. The adoption rates are also high in Norway (24%), the UK (20%), and Finland (19%).
Who is most likely to buy a smartwatch?
A demographic overview of the market reveals that women are more likely than men to use the technology (25% vs. 18%). The same goes for people with higher education and higher income — 31% of the users earn $75,000 or more per year, while 27% have a college degree. As for their ethnicity, 20% of users are white, 23% are Black, and 26% are Hispanic.
Is a smartwatch worth it in 2021?
As with any purchase, the answer entirely depends on your habits and needs. Contemporary smartwatches act as mini-smartphones, enabling you to quickly make calls, send messages, and check your social media. But at the same time, they allow you to take better care of your health and plan your fitness schedule more effectively. Smartwatch statistics reveal that the technology's health features are especially useful for people with heart and weight problems.
So, whether you need a feature-packed fitness tracker or just a convenient wearable device to substitute for your smartphone — a smartwatch could be exactly what you're looking for.
Sources: