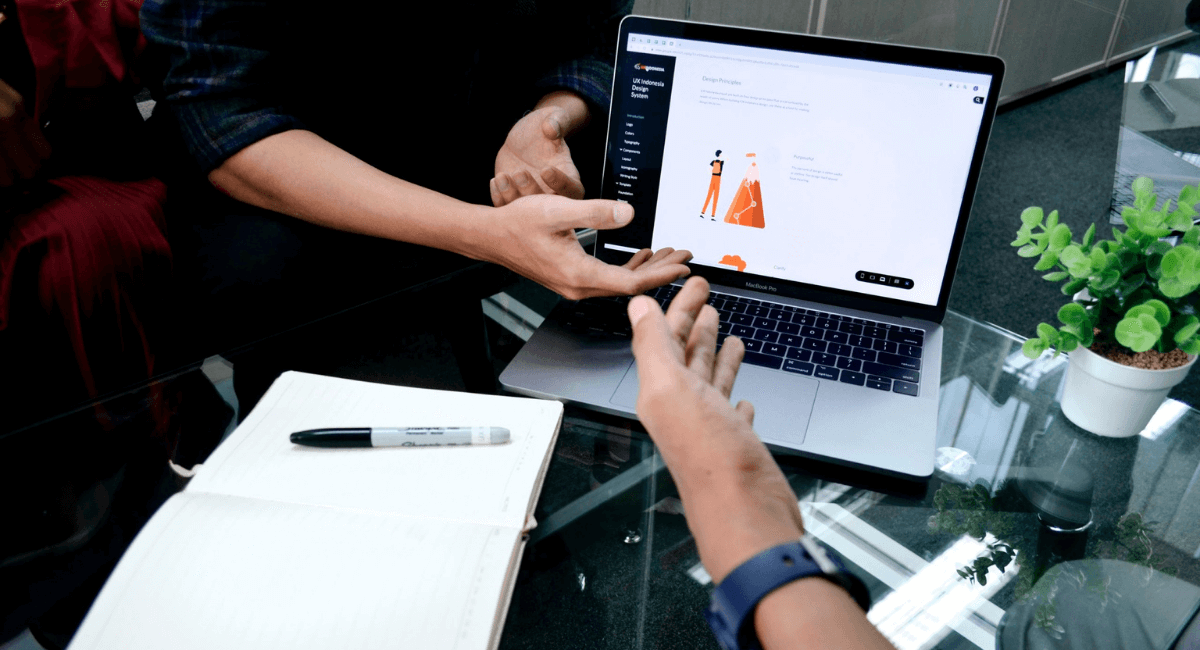 One of the most astonishing design facts is that people form an opinion on the aesthetics of a page within 17 to 50 milliseconds after viewing the page design. 
Whoah! Mind – blown!
Add the functionality and responsiveness of the interface, and it's easy to see why user experience is a factor that might make or break your business.
In fact, eight out of ten customers are ready to pay more to get a better website user experience. According to UX statistics, the same percentage will stop looking at content that doesn't display properly on their device.
With that in mind, we can see why user experience is incredibly important. Let's see what else we can learn from the latest stats and facts.
Astonishing User Experience Statistics (Editor's Picks)
94% of people judge a site by its responsiveness.

One second of slow loading can cause a 27% drop in sales.

95% of all apps are abandoned after only one month.

13% of users will tell 15 other people about their disappointment.

There are almost two billion active websites in the world.

UX optimization raises revenue by 37%.
The Importance of User Experience
1. There are 1.2 billion active websites in the world in 2021.
(Hosting Facts, Netcraft, Statista)
Global internet user stats record that there are as many as 1.2 billion active websites in the world viewed by 4.66 billion people. According to UX statistics, 87% of those people are doing so by using multiple devices at the same time – precisely 2.23.
About two-fifths of those active sites, 40% to be precise, are running on WordPress.
2. The ROI of UX is very high—$100 for each $1 invested.
(Intechnic)
Every dollar you invest in UX returns a hundred bucks! So, good UX has an eye-watering ROI of 9.900%. And if you manage to retain your customers by just 5%, the total increase in profit can be more than 25%.
User experience statistics show that even if companies focusing only on improvements in design rather than overall UX recorded a whopping 60% profit increase when pay attention to user experience optimization of their webpages.
3. User statistics say up to 94% of people judge a site by its responsiveness within an incredibly short time span.
(Intechnic, Cleverism, Medium)
Three seconds—that's how long 53% of consumers are willing to wait for a page to load.
User experience says that pages that loaded in 2.4 seconds had a mobile conversation rate of 1.9% and a bounce rate of just 12.8%.
Only one second of slow loading can cause a 27% drop in sales, and those pages that load in 3.3 seconds show a 20% bounce rate.
4. According to UX statistics, 90% of readers will start scrolling after 14 seconds, despite claims that people don't scroll.
(Usability Geek)
UX scrolling stats bust the old myth that people don't scroll. Mobile users tend to read long continuous forms faster than those split into pages. 50% of people will start to scroll after 10 seconds, while 90% will take around 14 seconds.
Website design statistics say the better the mobile user experience, the more likely the audience will be to scroll. Even if eye movement tracking studies suggest that readers' attention initially stays in the first part of the page, 66% of their attention is still directed at the "below the fold" content, provided the design is right.
5. Only 1% of desktop users see the information they need to scroll horizontally to get to.
(NN Group, Usability Geek)
While UX side scroll statistics show it is very common on phones and tablets due to the ability to swipe, desktop users dislike the horizontal scroll. Responsive design statistics show the same design across all devices is more economical. 
However, you should be aware that desktop users are very unresponsive to it. No amount of direction will break their mind patterns, as they're focused on scrolling vertically. In contrast, mobile scrolling is far more versatile.
The Price of Bad User Experience
6. 61% of customers will go to another site, most likely one of your competitors, if they aren't able to find what they want right away, UX statistics confirm.
(Cleverism, Medium)
The UX impact on revenue can be colossal, as almost two-thirds of buyers will be driven into the open arms of the competition by poor design choices. Price and product still dominate that decision. But UX is in third place and is expected to become a predominant factor over the next couple of years. 
In fact, research has shown that the optimization of user experience can lead to a 37% increase in revenue.
When it comes to UX conversion statistics, your website's conversion rate can rise anywhere from 200% if you have a good interface to a mind-boggling 400% if you have an excellent one. UX statistics conversion rates soar with every optimization of your design and content.
7. Bad UX is more expensive than a good one.
(Intechnic)
The price of allowing below-par user experience is that up to 79% online buyers will go on to look for the goods or services elsewhere, while 21% will give up on the intended purchase altogether.
It is important to get UX right the first time around because developers spend 50% of the time fixing the consequences of initial bad UX. And if we know that fixing an error after development costs 100 times more than getting it right the first time, the importance of testing and investing in excellent UX is clear. 
UX case studies are a display of companies' best practices that show how a designer team deals with challenges, thinks, adapts, and develops. They offer key insights into your processes and represent in a way your professional UX portfolio
8. Companies report a $62 billion annual loss to bad UX, with $2 billion due to loading issues alone.
(Intechnic)
Shopping cart abandonment often happens due to bad UX. In fact, user experience stats say 70% of customers give up on their purchase annoyed at the experience they're having. Out of that number, 62% will share that story with someone, 13% proceed to tell up to 15 other people about their disappointment, while 91% leave in silence.
9. 80% of mobile users will abandon a website if their user experience is bad.
(Intechnic)
Mobile UX statistics show you are five times more likely to give up browsing on your mobile phone if the site isn't optimized for it than you would be on a desktop.
In fact, UX stats point out 95% of all apps get abandoned after only one month, and 52% of users say bad UX is the reason they wouldn't engage again with a company if they weren't satisfied the first time.
Research dealing with responsive web design stats found that 60% of users decided not to return or recommend a site that was not doing well in terms of responsiveness, meaning being able to be viewed from any device and still maintain their design and functionality regardless if you were using a desktop or a tablet or your mobile phone. 
10. Audio interface and artificial intelligence are leading new trends in UX in the next 5 years.
(Intechnic)
User experience stats point at two main trends for the future of UX – audio interface and artificial intelligence. As many as 67% of enterprises that participated in a recent poll named voice interface as the most important trend affecting UX over the next five years, while 66% recognized artificial intelligence as a major emerging trend.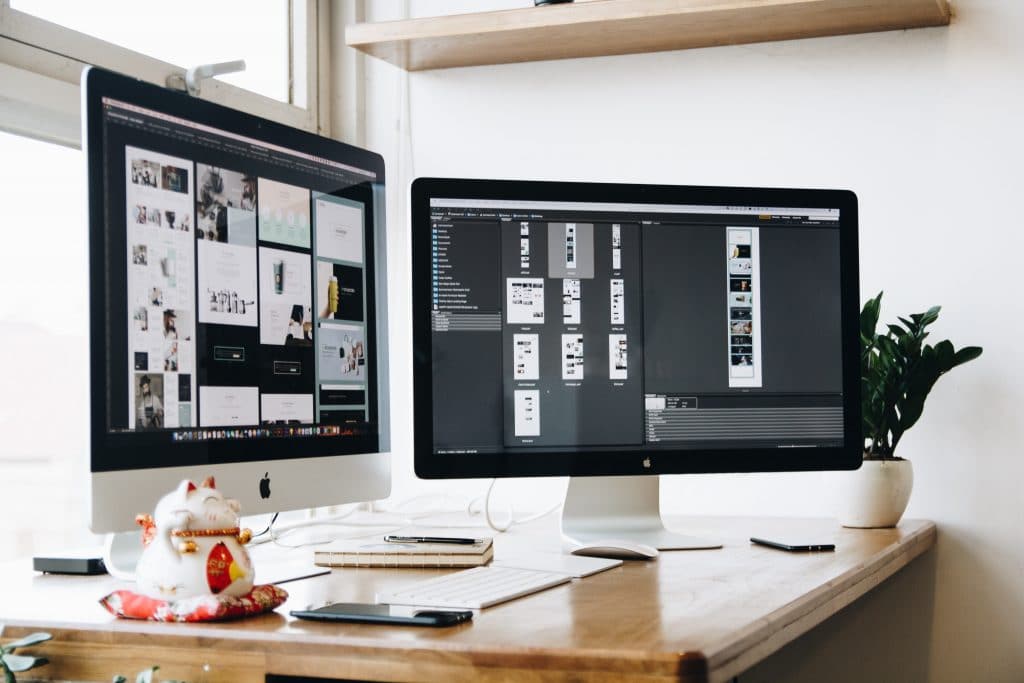 UX statistics show consumers gravitate heavily towards mobile. So, the best practices for creating the best possible user experience are shifting in that direction as well. 
There is a well known saying that content is king. And well laid out, beautifully designed, easily navigated and fast content reigns supreme. 
Especially today, when the attention span of the average consumer is low and the visual standards higher than ever.
The importance of positive user experience can not be overstated, as its impact on sales and revenues is clear, visible, and financially palpable. 
Q: What are UX best practices?
UX best practices include knowing your users and having a thorough knowledge and understanding of their needs, values, wants, and limitations, and using these to fulfill the goals of the project. These practices improve the quality of the product and services. 
All content should be useful, solving a problem, fulfilling a need or bringing value. The website itself must be easy to use and content easy to find and navigate. Design elements should be appealing and evoking pleasant emotions. 
And of course, it must be a credible, reliable source of information.
Q: What does UX mean in web design?
UX in web design means that the website is designed in such a way that the users find the interactions easy, fast, and enjoyable. Making users feel comfortable and at ease, while using your website along with pleasing aesthetics, will make them stay longer and engage more, which means increased retention rates and improved conversion rates. It means covering everything from design visuals and branding to functionality and usability and bringing it to an optimal level for the consumer.
Q: Why is usability testing important?
Usability testing gives an understanding of how real users interact and react. This allows the developers to modify the interface and functionality accordingly. UX statistics say navigation menu and task completion must be easy, fast, and enjoyable. Usability testing is there to identify the issues or less optimal parts of the design. By doing this early on, during the design process, companies can save time and money they will inevitably lose correcting the mistakes afterward.
Q: How important is user experience?
User experience is crucial to whether users will turn into buyers and clients. As many as 80% of all people will stop interacting with a company and go directly to the competitors' websites if their user experience was bad. The price of bad UX is very high. But the good news is, UX stats show the ROI on good UX is even higher. Every dollar invested brings back a hundred, so it pays off to invest in excellent UX from the start.
Q: Types of UX statistics researchers need to know.
There are two types of UX research: quantitative, statistical data and qualitative that gathers insights through analyses, observations, and feedback. Methods depend on the type of application or website that is being developed. They all study the behavior and reactions of users in contact with the interface and the content.
Quantitative research takes the form of surveys, studies, polls, and analytics tools.
Qualitative research relies on usability testing and focus groups, gathering information by means of studies and interviews. This allows the researchers to study the behaviors and decisions of users as well as their beliefs.
Q: What is good UX? 
Good UX design allows users to interact with your webpage seamlessly, easily, and enjoyably while fulfilling their needs or solving their problems quickly and efficiently. The key thing to keep in mind is that usability and looks are a combination of factors that decide if a client will have a positive or negative user experience. Any task should be able to be done as easily and as quickly as possible, and the user should be left feeling pleased.
Sources: