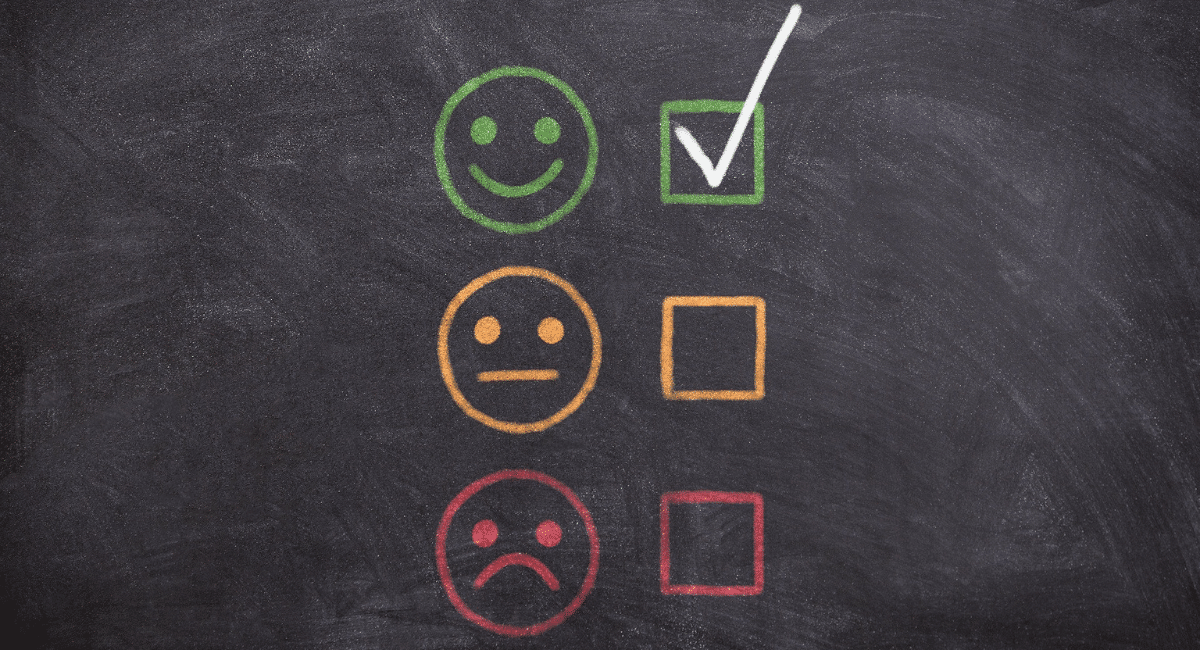 Running a successful website or online business has become almost impossible without a healthy community and reputation. Social media, overall engagement, and a positive online presence can help companies grow.
This article will show you some of the most essential online reviews statistics, so you can see why they are crucial for online success. Online reviews and feedback create social proof, provide you with feedback from your customers, and increase trust in your brand. 
People are more likely to work with or buy from a business that has a lot of reviews. That way, everyone can see what your business is about, how good your customer service is, and learn about your product or service's quality.
Most Interesting Online Reviews Stats (Editor's Picks)
The possibility of purchase is 270% greater when there are five reviews than when there are no reviews.

74% of small and local businesses have at least one Google Review.

75% of consumers avoid advertising.

92% of people read online customer reviews.

66% of Americans put more trust into an anonymous review than a recommendation from an ex-partner.

On average, people expect to see 112 reviews per product.

48.8% of people will look for a doctor on Google.

71% of independent travel-related bookings are booked online.
Online Review Statistics for 2020 and Beyond
1. Between August and October 2020, people who interacted with reviews converted 25% more than in the same period in 2019.
(Power Reviews)
The explosion of online shopping in 2020 led to more people relying on online reviews. Even though customer opinion has always been a priority in business, the impact of online product reviews has grown beyond all predictions in 2020, as conversion rates grew along rising review submissions.
2. During Cyber Week 2020, 7.41% of review interactors went on to buy something. 
(Power Reviews)
Although 2020 drastically increased conversion rates among people who read or write reviews of businesses, interestingly enough, nothing changed when it comes to the holiday season. Every year during Cyber Week, conversion rates consistently jump around 30% among review interactors, which is exactly what happened in 2020 as well.
Online Reviews Statistics for Businesses
3. The possibility of purchase is 270% greater when there are five reviews than when there are no reviews.
(Spiegel Research Center)
A research conducted by Spiegel Research Center shows the importance of online reviews. Their data shows that purchase likelihood will go up for a staggering 270% if the given product or service has at least five reviews. This type of feedback means a great deal to other potential customers and can help them decide to purchase the item.
4. Conversion rate increased 380% for higher-priced products when reviews were displayed.
(Spiegel Research Center)
Another piece of data that shows the importance of reviews also comes from a Spiegel Research Center research. It is already clear that reviews will increase sales, but it looks like they have a more significant impact on more expensive products. 
When reviews were displayed for pricier products, the conversation rate increased by 380%. But even for lower-priced products, reviews make a positive impact: reviews helped increase the conversation rate for cheaper products by 190%.
5. 74% of small and local businesses have at least one Google Review.
(BrightLocal)
As mentioned above, reviews are essential when running a successful business. According to statistics on online reviews, we've learned that 74% of local businesses have at least one Google Review. Reviews on Google help companies extend their online visibility and increase conversion rates. Of course, for real success and growth, businesses will need more reviews.
6. Local businesses have 39 Google Reviews on average.
(BrightLocal)
While this number can vary between industries, a study by BrightLocal shows an average of 39 Google reviews for local businesses. Why are reviews important? The research shows that industries with a higher number of reviews also hold a more significant market share. Hotels, restaurants, and bars tend to have the most reviews.
7. 91% of young people trust reviews.
(Search Engine Journal)
It looks like most customers between the age of 18 to 34 will make their shopping decisions based on reviews. According to the latest consumer statistics, 91% of young buyers prefer to see a review before spending money. 
Young people are more likely to believe other people's experiences and feedback, which means that advertising is not the best way to communicate. It is better to have a good quality product and let others spread the word online.
8. 75% of consumers avoid advertising.
(Search Engine Journal)
Shopper statistics show that the previous claim about advertisement fatigue is correct. People are getting tired from constant exposure to numerous brands and their marketing attempts for attention. According to the latest data, three out of four people will wittingly ignore ads. Online business reviews are becoming a new way to stand out from the crowd and build your business. This fact will save you a lot of marketing money, which can instead go to product development or customer service.
9. Every one-star increase on Yelp helps to grow a business' revenue by five to nine percent.
(Search Engine Journal)
If you've been asking how online reviews influence sales, we can conclude that they affect sales positively. According to Harvard Business Review, every brand that gets a one-star increase on Yelp will record a five to nine percent increase in revenue. 
Online platforms such as Yelp can therefore affect business more than certain marketing endeavors. Businesses shouldn't give up marketing altogether, but think about your product or service quality and make it a priority.
10. 94% of consumers will use a business with a four-star rating.
(Vendasta)
After looking at the science of positive online reviews stats, we concluded that people are more likely to spend money at a store if it has more stars. Namely, 94% of potential buyers will feel motivated to spend money with businesses with at least a four-star rating. This finding is another reason manufacturers and service providers should put all their efforts toward product quality and customer satisfaction.
11. 92% of people read online customer reviews.
(Vendasta)
Among the stats on people who look at online reviews, it becomes evident that reviews are essential in today's market, both online and offline. Data suggests that most consumers (92%) will always read a review before making the final purchase decision. Maybe this high percentage doesn't come to much of a surprise as reading reviews is a common practice. 
During 2014, the number of people who were reading reviews was 88%. This increase shows how reviews have become more important over the years.
12. 40% of consumers need just one to three reviews to form an opinion.
(Vendasta)
Other stats about online reviews for businesses show the number of reviews people read before forming an opinion about a given product. Consumers usually need to see between one and three reviews to be informed about the product's quality and overall satisfaction. This small number of reviews is usually enough for a customer to form an opinion that will help them decide to buy something or not.
13. 66% of Americans put more trust into anonymous reviews than a recommendation from an ex-partner.
(GatherUp)
There is a fascinating rating and reviews statistic that shows how consumers create their opinion about the product depending on the source of the review. The majority of people (66%) will buy something after reading an online review from a stranger rather than following a recommendation from their ex-partner. Human and consumer psychology show that once trust is broken, there's no going back.
14. On average, people expect to see 112 reviews per product.
(GatherUp)
Shoppers of all ages expect to see an average of 112 reviews, according to
stats about online reviews
. Having more reviews and ratings automatically grows trust with new customers. A higher number of reviews make the average star-rating more believable.
Online Reviews Stats for Various Industries
15. 69.5% of people will write a review if asked by the restaurant manager or waiter.
(GatherUp)
If you're running a business that includes providing services, make sure to ask a customer for feedback. According to the latest data, 69.5% of restaurant customers will be happy to give feedback or write a review if requested by a server or manager. Most of them will write a comment card (24.4%), some will go to the website to leave a review (20%), while others will write an online review elsewhere (19.8%).
16. 74.6% of people will look online for a doctor, a dentist, or medical care.
(GatherUp)
While going through statistics on patients using online reviews to choose a doctor, we could conclude that most (74.6%) will use the internet to find out more about a doctor, a dentist, or other medical care. Almost half (48.8%) use Google to look for reviews on healthcare providers, while 32.8% will use WebMD. Regardless of the industry, online reviews prove to be important and popular. Almost everything is getting reviewed these days, even doctors and dentists.
17. 59% of people say that other patients' reviews helped them decide on a healthcare provider.
(GatherUp)
People consider the experience of other patients when looking for healthcare providers, according to online reviews for dentists statistics. The majority (59%) claim that online reviews from other patients helped them search for a healthcare provider. While reading reviews is a great way to gain more information, it is vital to read more than just a couple of reviews. Choosing a doctor is not the same as purchasing a product, so take your time and make an educated decision.
18. In 2018, 44% of home buyers looked for available properties online first.
(National Association of Realtors)
According to online real estate reviews statistics, homebuyers are more likely to search online for new properties as opposed to calling a real estate agent. Only 17% of potential buyers will contact a realtor once they start looking for a new home, and 44% will instead go online. When online, these buyers read reviews about realtors and their companies, contributing to their final decision.
19. 48% of Younger Boomers went online to find a property for sale.
(National Association of Realtors) 
One of the more interesting facts about online reviews is the number of Boomers that use the internet when looking for a new house. Around 48% of Younger Boomers (born between 1955-1964) will look online for properties for sale. 
The thing that makes this percentage interesting is that fewer millennials will do the same thing (40%). This statistic shows that Boomers are keeping up with technology. 
20. 71% of independent travel-related bookings are booked online.
(ResearchGate) 
Online reviews tourism statistics show proof of how travelers prefer looking and booking online. When people decide to plan a trip, 71% search for hotels, plane cards, and car rentals online. 
During this searching process, they'll also read through reviews. This type of research usually affects the final traveler's decision. The hospitality industry relies on direct customer's feedback and reviews. That's why their online presence is of utmost importance.
Online Reviews Statistics for Review Writers
21. 19% of people will write a review after a bad experience.
(Street Fight)
Depending on experience with a given product or service, people will decide whether to write a positive or negative review. After surveying 1.000 US citizens, 19% of them said that they'd write a review after a bad experience, 16.8% will do the same if they're satisfied, and 42.5% claim that they'll write a review regardless of experience. In the end, 21.6% won't write a review at all.
22. 70% of customers will write a review if asked.
(Search Engine Land)
Have you ever wondered what percentage of customers write online reviews if the company asks them to do so? The answer is 70%. While some people will write a review on their own, asking customers to leave a review will boost that number massively. This finding shows how important it is to ask customers for feedback because more positive reviews will help a business' online reputation.
23. Only 6% of people don't trust reviews at all.
(Hosting Tribunal)
The majority of people think that reviews are a helpful tool to help make a purchase decision. Stats showing who posts online reviews show that only six percent of customers said they don't believe online reviews at all. This statistic shows a high level of trust in fellow humans, but it also indicates an impulsive and suggestible side of customer psychology. 
Making an educated shopping decision is not easy, and you should always consider more than just a few reviews before spending any money.
24. 84% of US shoppers go to social media before a purchase.
(Rialto Marketing) 
According to online reviews social media statistics, it seems that people don't rely on Google reviews only. 84% of US shoppers visit at least one social media channel before making a purchase. 
Apart from looking at the brand's presence on Twitter, Instagram, and Facebook, customers also read comments before purchasing a product. This finding shows that customers are not that impulsive after all, but amplifies the power of social media in customer behavior.
25. Watching a video about a product will make 64% of people more likely to buy it.
(Rialto Marketing)
Another way of deciding on buying something online is to watch a video review. Around 64% of potential customers are more likely to purchase something if they've seen the given product reviewed in a video. These stats on online reviews show how video is an excellent way for reviewers to share their experience since they easily show off the product's features.
26. In 2016, 82% of buyers looked specifically for negative reviews.
(Search Engine Journal)
Online customer reviews statistics also suggest that people consider both positive and negative reviews. But a surprisingly large number of people (82%) will specifically search for negative feedback on a given product.
The reason for this is that a 5-star product doesn't exist. Potential customers look at negative reviews to see the reality of the product.
Surprisingly, this action increases conversion rates by 85%, showing that even negative comments can help an online business.
These online reviews statistics tell a story about the quality of a product or service and allow us to learn about customers' habits and psychology. While people usually only read a couple of reviews, they expect to see quite a few per product. Potential customers put a lot of trust into Google Reviews, but are also open to other sources of information.
In the end, people will instead read online reviews than being bombarded by targeted advertising. Regardless of your profession or reasons you were reading this, please know that leaving a genuine review will help both businesses and future customers.
What percentage of consumers read online reviews?
The majority (91%) of people will occasionally or regularly read online reviews and make shopping decisions based on them. Most of them (84%) trust personal recommendations and online reviews, while 68% read between one and six reviews before forming an opinion. The large percentages show that people strongly rely on online reviews.
(Inc.)
What percentage of customers write reviews on a website?
A recent survey showed that 71% of customers would leave a review if asked. Out of the 70% of customers who were asked to leave a review, 50% did. About one third (30%) weren't asked to leave a review. As this is just one study, it doesn't apply to all circumstances. 
Regardless of that, it looks like people need some incentive to write a review. Knowing this, you should be aware that some of the online reviews you stumble upon might be a bit biased.
(Search Engine Land)
Are online reviews trustworthy?
According to almost every study about online reviews, it looks like the majority of people believe them. These studies show that nine out of ten people trust what they learn about the product while reading online reviews. 
(Reputation X)
What percentage of all online reviews are fake?
When it comes to fake online reviews, statistics put the percentage at about 20% of all online reviews. Therefore, people's belief in online reviews does not guarantee their trustworthiness. Shoppers should base their decisions on more than one source and spend some time finding the real truth about a given product or service.
(Reputation X)
Are people more likely to leave a negative review?
Actually, yes. Online shoppers are 21% more likely to leave a review after a bad experience than after a good one. Knowing this, business owners should motivate those who had positive experiences with their brand to leave a review. This effort will not only increase revenue, but it also creates a more realistic image of their product or service.
(ReviewTrackers)
How do you know if an online review is real?
One of the best ways to find out if a review is fake is to read a couple of them and look for any repetition. Reviews with similar wording and phrases are most likely fake, and you shouldn't consider them while shopping.
(MarketWatch)
How much does a bad review cost?
While bad reviews can help shoppers decide whether to purchase an item, they can also negatively affect someone's business. According to research by Review Control, every bad review could cost a business somewhere between $750 and $3000 annually. 
That means that bad reviews won't cost you only one future customer; it will also cost you many others. A bad review can be a silent business killer, making it even more important to develop high-quality products and assemble reliable customer support.
(Review Control Center) 
How do online reviews affect purchasing intention?
A shopper can see other people's experiences with a given product or service by reading online reviews. This knowledge will result in higher purchase intentions. People usually also look for bad reviews to create a more realistic image of a specific brand.
(Nature Research)
Do reviews increase sales?
Reviews will increase sales, regardless of whether they're positive or negative. Customer psychology is complicated, and sometimes it's hard to know what pushes a customer to purchase something. 
According to the Bazaarvoice network, a single review results in a 10% increase in sales, while 200 reviews will increase the sales by an average of 44%. Reviews also increase SEO ranking, the overall website traffic, and are encouraging others to write reviews.
(3dcart)
How much do online reviews affect sales?
Reviews are usually affecting businesses positively. Numerous positive reviews will most likely increase conversion rates and make people pay more for given products. Online reviews statistics suggest that customers will spend 31% more on products that have positive online reviews. Positive reviews will lead to increased revenue and customer's trust in a given brand.
(BrightLocal)
Sources: