Running an online business is all about healthy website traffic. You can attract people to your online shop in many ways, some paid and some organic. Once you've achieved a nice following and a lot of daily visitors, you should start thinking about converting these visitors to paying customers. The system that will help you achieve this is called conversion rate optimization or CRO.
Your revenue directly depends on your conversion rates, so you should definitely take the following conversion rate optimization statistics into consideration. This will help you create a better marketing strategy and figure out how to attract new customers. 
Keep in mind that there are a lot of ways to improve your website optimization and you should do a lot of research before trying out new strategies. Making educated decisions will get you closer to success, and the first step is reading this text from beginning to end.
Fascinating Conversion Rate Optimization Statistics (Editor's Picks)
The

average conversion rate

for websites is 2.35%.

Facebook ads will convert around 9.21% of visitors into clients.

68% of small companies don't have a CRO strategy.

55% of businesses said they'll increase their CRO budget.

User-generated content increases conversion rates by 161%.

Creating 30 or more landing pages brings 7 times more leads.

A 1-second delay on a mobile page decreases the conversion rate by 7%.

Marketing automation can increase conversion rates up to 50%.

Ranking 1st on Google will get your click-through rate up by up to 30%.
Conversion Rate Optimization Statistics for Small Businesses
1. The average conversion rate for websites is 2.35%
(FunnelOverload)
Regardless of the industry you're in, the conversion rates for your website will most likely be somewhere around 2.35%. Going over that number means you've been successful in leveling up your business, as you'd be punching above average. That said, it can be tricky to achieve in real life, but with the right mindset and research, anything is possible. 
2. Very successful websites have a conversion rate of 11%.
(FunnelOverload)
If you manage to hit a conversion rate of 11% or more, your site will be considered one of the websites with the highest conversion rates. Knowing this, many online marketers set this as their goal. However, competition is fierce, and achieving this high of a conversion rate would require a lot of hours, knowledge, patience, and a bit of luck.
3. Facebook ads will convert around 9.21% of visitors into clients.
(FunnelOverload)
If we look at the social media conversion rate, it shows that Facebook ads will convert around 9.21% of users into customers. So, if you're on the fence about using social media platforms in your online marketing strategy, you'll do better to include them. While it requires an investment, if done well, this method of increasing website traffic and conversion rates is bound to pay off. 
4. 68% of small companies don't have a CRO strategy.
(Outgrow)
Having a well-thought-out and organized conversion optimization strategy is crucial for every small business. If done right, this strategy will convert more visitors into customers and the business will grow. Unfortunately, around 68% of small businesses don't have a documented CRO strategy. But, having and implementing a CRO strategy is very important— to do it right, you will need to keep track of all marketing and conversion efforts.
5. Businesses with higher conversion rates use over 5% of their budget on optimization.
(Outgrow)
If you want to learn how to improve your conversion rate, learn from the best. Companies that are very successful in converting customers are spending a healthy chunk of their budget on optimization. On average, this spending accounts for more than 5% of the total budget and includes manual and automated testing implementation. In this process, companies include multiple departments, going through a detailed analysis of the optimization efforts. It's pretty simple—a website must be well-optimized to attract clients.
6. 22% of companies are pretty satisfied with achieved conversion rates.
(MonsterInsights)
One out of five business owners (22%) will say that their conversion rates are pretty satisfying. However, there is always room for improvement. To increase your conversion rate, get educated on the topic, and start learning from more successful and well-established companies. 
7. The financial industry has a conversion rate of 24.48%.
(MonsterInsights)
The average website conversion rate by industry varies. Some areas of the market are bigger than others so it isn't a surprise that the financial industry's average conversion rate is 24.48%. Their landing pages convert triple the people compared to any other industry. For comparison, B2B websites will land a conversion rate of somewhere around 11.7%, legal sites will get 6.46%, while ecommerce gets a 6.25% conversion rate.
8. The top 25% are converting more than 5% of visitors.
(Wordstream)
The average landing page conversion rate varies a lot, but there are some numbers that clearly show if your optimization efforts are providing results. It is good to know that the top 25% companies convert more than 5% of their website visitors. In simple terms, this means you should aim for conversion rates of around 11%, depending on the industry. By getting this amount of conversions, your website will become one of the top 10%, and your overall revenue will increase considerably.
CRO Statistics for Ecommerce
9. Sporting goods have the lowest conversion rate at 2.35%.
(FunnelOverload)
As already mentioned, different industries have different conversion rates. Sporting goods are among the worst choices for ecommerce, as they have a conversion rate of 2.35%. This probably happens because people are more likely to go to a store, try out sports equipment and buy it there. Of course, if your marketing strategy and website optimization are done well, you could increase revenue even in this industry.
10. The food and beverage industry has the highest ecommerce conversion rate at 4.95%
(FunnelOverload)
Talking about the average ecommerce conversion rates, we should mention the highest ones. The food and beverage industry has the highest conversion rates, at around 4.95%. This is also pretty logical since people don't really like to go out and buy food, but are more likely to order it online and wait for a delivery. On the other hand, this industry is very competitive and it will be hard for a beginner to establish a new brand and increase revenue.
11. Paid search has a 2.9% conversion rate, based on traffic source.
(FunnelOverload)
The conversion rate in marketing may vary depending on the traffic source. There are many ways to attract and convert visitors, and the one that provides business owners with the most success is paid search. This type of marketing averages a 2.9% conversion rate, but organic search is close behind with 2.8%. This means you need to implement both strategies. Referral averages at 2.6%, email marketing at 2.3%, direct marketing is 2%, and social media averages at 1%.
12. 55% of businesses said they'll increase the CRO budget.
(FunnelOverload)
More than half of businesses are prepared to pay more to increase the average website conversion rate, which means that entrepreneurs figured out how important optimization is. There are many funnels for attracting visitors and converting them into customers, and every big company has a dedicated marketing team that is coming up with strategies aimed at increasing overall revenue. 
13. User-generated content increases conversion rates by 161%.
(Kyleads)
Website conversion optimization is much more than paying for ads and sending emails. One of the greatest ways to optimize your website and increase conversion rates is to leave space for your customers to create and share content on your platform. This way of optimization is increasing the conversion rate by 161% on average, across all industries. This means that social proof can really improve business. People love to see others talking about a certain brand, so go ahead and encourage website visitors to talk about your product or service.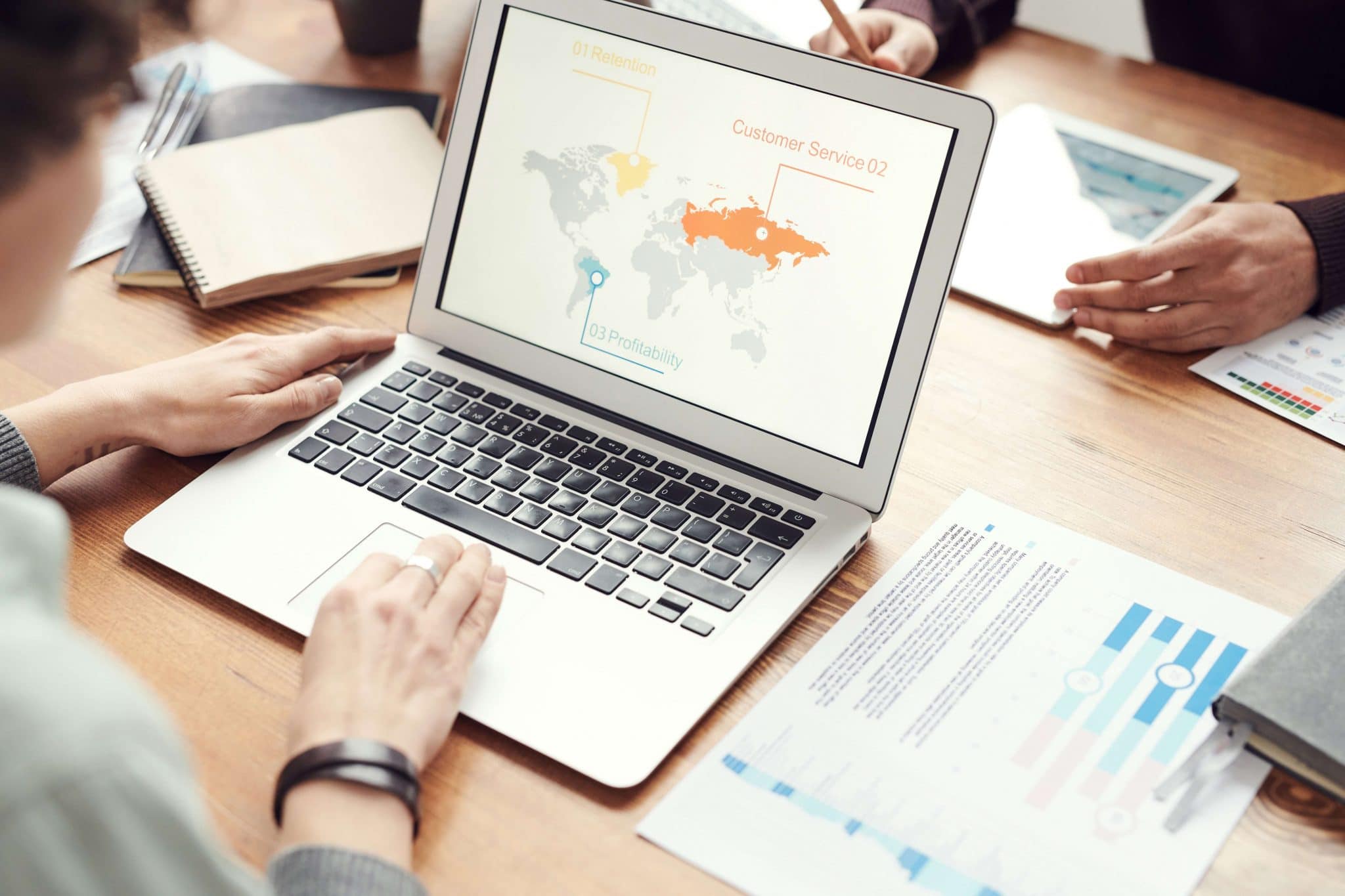 CRO Statistics for Landing Pages, Sales, and Leads
14. Videos on landing pages increase conversions by 86%.
(Business2community)
Website optimization can't be done right if a marketer is not keeping up with current trends. In the last couple of years, videos became very important to the online audience and it's not surprising that including them on landing pages can do wonders for your sales. According to the latest data, placing an autoplay video on the home page will most likely increase conversions by 86%. 
15. Creating 30 or more landing pages brings 7 times more leads.
(HubSpot)
After looking at gathered landing page statistics, we've concluded that businesses that spend time on creating landing pages are more successful than others. Namely, if a business owner and their team create 30 or more landing pages, they'll earn 7 times more leads than their competitors with less than 10 landing pages. In addition, if a company creates more than 40 landing pages, the number of new leads will increase up to 12 times more, compared to those with 1 to 5 landing pages.
16. The conversion rate average for lead generation in the software market is 5% to 10%.
(MarketingInsiderGroup)
When it comes to average lead conversion rates for the software industry, we can see that the average ranges from 5% to 10%. This is a better conversion rate if we compare it with other areas of the market, and that's logical since buying software is mainly an online activity. Of course, the downside of this industry is very fierce competition, so the conversion rate can't be much higher than 10%.
17. Long landing pages get 220% more leads than shorter ones.
(WordStream)
According to other lead conversion optimization statistics, we can see that creating long landing pages can really pay off. Namely, if a landing page is full of information and is taking a lot of space, it can attract up to 220% more leads than those with above-the-fold CTAs. It is very important not to take these numbers for granted since different things work for different websites and industries. Make sure to test your landing pages and see what works best for you.
18. Leads are more likely to convert within the first 60 minutes.
(MonsterInsights)
When it comes to lead to sales conversion rate, businesses have a 7 times better chance of conversion if they reach out to leads within 60 minutes from the first contact. Being fast and efficient is crucial in sales and that's the reason why those who communicate properly with their leads will get better revenue. Again, creating and maintaining a good customer support team will help you sell more, attract new customers, and avoid uncomfortable situations.
19. Cart abandonment on desktop is 67.1% and 77.8% on mobile.
(MonsterInsights)
According to the latest sales conversion rate statistics, it is obvious that online shoppers prefer shopping on their PCs. This can be concluded from cart abandonment data. Namely, 67.1% of people will leave the cart on the desktop, and this number goes up to 77.8% for phone users. This means that people have less patience on their phones, especially if the mobile version of the website isn't optimized. Keep this in mind when starting an online business.
20. A 1-second delay on a mobile page decreases the conversion rate by 7%.
(MonsterInsights)
Data on website conversion rates shows how important mobile optimization is. As seen above, customers are more likely to abandon their cart on their phones if the mobile version of the website is not fast enough. Data suggests that a single second of delay can cause a decrease in conversion rate by 7%. This can really kill the business in the long run and that's the reason developers and marketers should put in time and effort in both the desktop and the mobile version of an online shop.
21. Marketing automation can increase conversion rates by up to 50%.
(CampaignMonitor)
A conversion rate can really go up if marketing automation is done well. According to available data, automation in marketing is helping entrepreneurs and companies increase their sales by up to a staggering 50%. These numbers are much higher than the average conversion rates we've mentioned before, and that's a great reason to consider using automation when it comes to advertisement and reaching out to potential leads and clients. While automation can harm your budget, rest assured it will bring some new customers and pay for itself.
22. The average open and click-through rates are 21.8% and 2.78%, respectively.
(MarketingInsiderGroup)
When it comes to average email conversion rates, data shows that 21.8% of people open newsletters, and 2.88% of them click through. After automating advertisement, every marketer should also automate emails since this funnel can bring a lot of new leads and customers. On the other hand, the business owner shouldn't be blinded with high open and click-through rates because only one in a hundred sent newsletter will convert into a purchase. Regardless of that, email marketing is still one of the best ways to reach out to your target audience.
23. 79% of marketing leads will never convert to a purchase.
(KhrisDigital)
According to the latest funnel conversion rate stats, it becomes obvious that most marketing efforts don't result in sales. Namely, 79% of all gathered marketing leads will not go through and complete the purchase. This is not all bad since your database will be richer in new emails and you can try again with another funnel or marketing strategy. Sometimes people really want to buy something but their budget doesn't allow it, so remarketing can do the trick. 
24. Only 1% of sales funnel software users generated over a million dollars.
(KhrisDigital)
Conversion rate optimization tools became necessary in online business, and the number of companies using them increases year-over-year. According to data provided by one of the most popular sales funnel software, it looks like only 1% of users achieved earning more than a million dollars by utilizing one sales funnel. This means that, for great business success, you'll need to use a variety of funnels. The more funnels you utilize the better the chances of finding your perfect customers and increasing conversion rates.
25. 3.48% is the highest average conversion rate from 2014 to 2020.
(Invespcro)
We've already gone over average online conversion rates for the current year, but it is good to know how that 2.35% stands up to previous years'. In 2014, the conversion rate for websites was at its highest at 3.42%. The years that followed failed to surpass that, but the conversion rate never fell under the 2.35% recorded in 2020. While this doesn't mean that conversion rates are decreasing, marketers should keep their eyes on the trends. 
26. The conversion rate at Google AdWords is 3.75%.
(ValveandMeter)
If we look at click conversion rate data provided by Google Adwords, we can conclude that this way of marketing is recording better conversion rates across all industries compared to any other funnel. Namely, the conversion rate in Google Adwords on the search network is around 3.75%. The dating and personals industry have the highest conversion rate at over 9%, and the legal industry is at the bottom with 1.96%. The better the conversion rate, the lower the cost-per-click, according to Google Adwords data.
27. Ranking 1st on Google will get your click-through rate up by up to 30%.
(MonsterInsights)
When talking about site conversions we can't avoid saying a few words about Google search placement and click-through rate. According to its data, every website that ranks 1st in Google search results will increase click-through rates by up to 30%. This will later result in better conversion rates and overall revenue. If the website is, for example, in the third place, the click-through rate will drop to 10%, and it will go below 2% for those placed at ninth and worse. 
28. Organic links get 94% of all clicks.
(MonsterInsights)
Now that you know what is a good website conversion rate is, you should know how to more easily obtain it. The best way of attracting people to your website is through organic reach. Data suggests that 94% of clicks will be triggered by organic links compared to those that are paid. This doesn't mean that paid ads won't increase your sales, it just means that you will need both ways of reaching out to potential leads and later, customers. 
29. Organic leads will convert at a rate of 14.6%.
(MonsterInsights)
As suggested above, organic traffic will have a better click-through rate, but what is a conversion rate it can obtain? According to data we've gathered, organic leads will provide you with a conversion rate that will be somewhere around 14.6%, and that's a much better number than you can get with outbound activities such as direct mail. These strategies have a conversion rate of 1.7% and you'll need to pay for them. That's one of the reasons every marketer gives their best to attract as many customers as possible through organic reach methods and tactics.
After listing and explaining all gathered conversion rate optimization statistics, we could explore the best marketing strategies for small businesses and entrepreneurs. As a general tip, pay attention to conversion rates that are specific to your industry and market. 
Before crafting a strategy, do research on potential customers, create both desktop and mobile versions of the website, work on organic and paid reach, and of course, develop a high-quality product or service, which will be strengthened with reliable customer support. All that combined will increase your conversion rates and revenue.
What is the meaning of the conversion rate?
A conversion rate is the percentage of people who decide to take an expected action. The most common example of that is the percentage of website visitors who complete the purchase in a given online shop. There are different conversion events, with some not being clicking on the 'buy' button. Sometimes marketers want to get people to hit the "subscribe" or "follow" buttons or to even post a photo and leave an online review.
Why is conversion rate optimization important?
Getting new customers can be a costly endeavor and every marketer is trying to minimize the funds necessary for that. That's why conversion rate optimization is so important. If the customer's acquisition is less expensive, your business will earn more, and if not, expenses can be higher than the revenue. If done right, conversion rate optimization will acquire more customers, increase revenue per visitor, and help you improve your business.
What is a good conversion rate percentage?
While the average conversion rate for websites can go somewhere between 2.3% and 3.5%, it is considered very good to have a conversion rate that is above 10%. You should keep in mind that these percentages may vary across different industries. Anyway, if your conversion rate is higher than 10%, you can rest assured that your business is 2 to 5 times better than the average one. In case your conversion rates are below 2.3%, you should revisit your customer acquisition and marketing strategies.
How do you optimize conversion rate?
Conversion rate optimization is a complex process of making your website or online shop more attractive for visitors and turning them into paying customers. Boosting the number of good leads and potential customers can be done in different ways. Some are: developing responsive websites for both desktop and mobile, taking care of SEO, investing in advertisements, creating unique and high-quality content that provides visitors with real value. If done properly, all these efforts will result in increased sales and higher overall revenue.
How do you increase the lead conversion rate?
Converting leads into customers is the biggest challenge of marketing professionals. In order to be successful, you'll need the right strategy. First of all, you should know how to single out leads that are most likely to complete the purchase. Next, create a lead scoring system in order to find the best ones. After that, you should utilize your marketing automation and go through important lead information to learn more about them. Then, you can target the best leads with content you believe they expect, and try to get a sale in.
What is the average lead conversion rate?
As mentioned above, the global average website conversion rate is somewhere around 2.4%. Some industries have higher conversion rates and the first place goes to food order websites. Their average lead conversion rate is around 21.3%. This industry is followed by finance and fending with 5.3%, business consulting with 5%, travel with the same percentage, and business services with 3.5%. Keep this mind when thinking about your conversion rates, since they may vary a lot depending on the industry you're in.
How do you calculate the conversion rate?
A conversion rate is calculated by taking the number of conversions (completed purchases) and dividing it with the number of total ad interactions or website visits during a given time period. If your online shop recorded 50 completed purchases from 1000 website visits, the conversion rate on your website will be 5%. By using this simple equation you'll be able to track your sales and check in on how your marketing strategy is performing. Once again, while conversion rates may vary among industries, keep in mind that everything under 2.3% is not good.
What is considered a good conversion rate?
Converting leads to customers can be really tricky and marketers and business owners should think about their customer acquisition tactics way before they start investing in advertisements. The top 25% of businesses are converting at a rate of 5.31% or higher. If you're lucky or very good at acquiring new customers, your business will get in the top 10% and you'll convert visitors at the rate of somewhere around 11.45% or higher.
How many no's to get a yes in sales?
It is hard to provide an exact number of how many no's you should take before you turn them into a yes. Some studies suggest that people are more likely to say no at first and after thinking about the deal, convert it into a yes. An average customer says no 5 times before saying yes. People tend to rely on emotions while making decisions, which is something to consider when trying to convert visitors into customers. Learn about your potential customers, and give them what they want.
Sources: