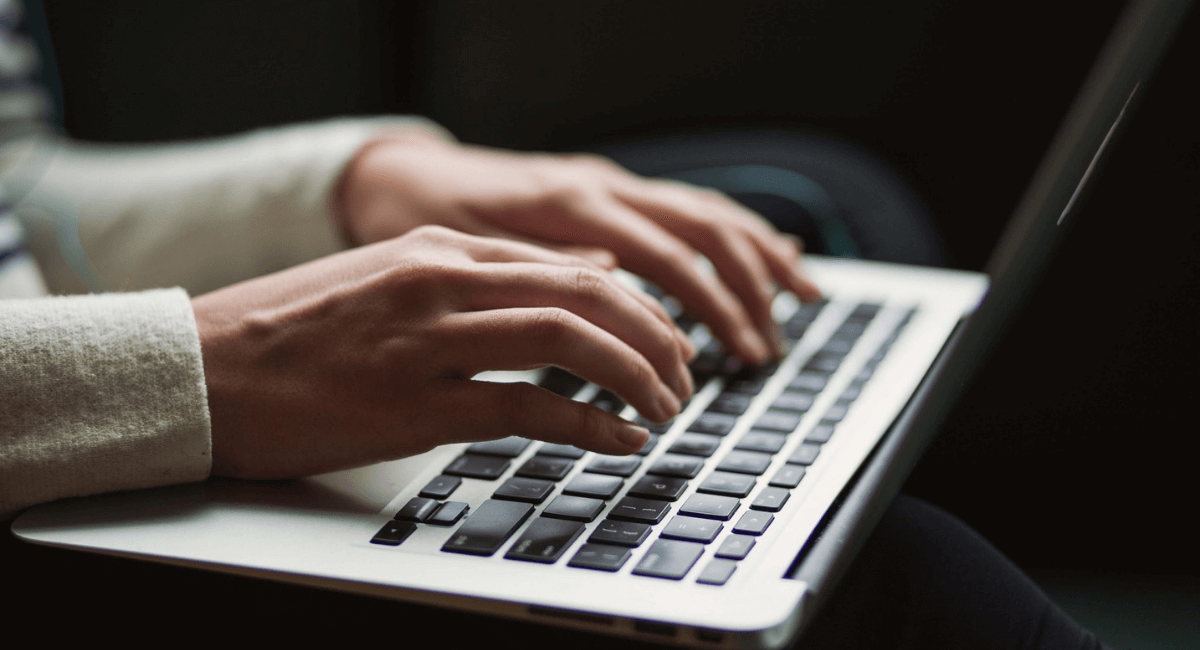 When Justin Hall started publishing his Links From the Underground in 1994, he could not have predicted the avalanche it would start. His early guided tours of the web with a personal touch became what is now known as the blog. In 1997, Jorg Barger from Robot Wisdom coined the term weblog, and in 1999, the name was shortened to its final, modern form. 
Over the years, with the growth of the Web and blogging platforms such as Tumblr and WordPress, blogs exploded to take up a significant part of all content on the web. 
So how many blogs are there and what can the number tell us about the future of the blog?
Let's find out.
How Many Blogs Are There?
We know that today, there's more content online than anyone could have predicted. It's easier than ever to share one's thoughts — and with more than 4.57 billion Web users, there are more thoughts than ever to be shared online.
Of at least 1.3 billion websites that make up our Internet (or 1.7 billion, depending on the criteria), almost a third is taken up by blogs. Blogs have expanded from their original, personal platform purpose and became a crucial tool for businesses, hobbyists, and even politicians. Let's look at our FAQ and find out more about the blogosphere's size and variety. 
Finding the exact number of blogs can be tough, as many of them are inactive. However, the current number stands at around 496 million blogs on Tumblr and 70 million blogs on WordPress. Those are just the top two platforms! 
So what is the final blog count? Worldwide, there are more than 600 million blogs at the moment. What's more — the number keeps rising!
1. How Many People Read Blogs?
(IMPACT, WordPress)
According to a commonly quoted statistic, 77% of internet users read blogs. However, this information is from a decade ago, when the Internet only had half as many users as it does today. And since then, the situation has changed significantly, especially since blogs became a crucial tool in ecommerce and marketing. 
So a fresher stat to describe the state of blogging in 2021 is WordPress's number of new comments on blogs. This stat illustrates the buzzing of activity and engagement inside the blogosphere. WordPress.com states that each month, there are around 77 million new comments! It's another topic if many people read further than the title before they comment, but the number shows blogging still alive and kicking.
2. How Many Bloggers Are There?
(Statista, GrowthBadger, Social Media Today)
While we may never have an exact number of bloggers, we can produce an estimate based on the most relevant information we found. According to a survey from Social Media Today, albeit from 2010, statistics on bloggers from the United States show that this population makes up around 30% of all bloggers in the world. If we multiply this with the latest number of bloggers in  the US, which stands at 31.7 million people, that would bring the number to over 105 million bloggers in the world in 2021.
3. What Is The Most Popular Blog Site?
(Statista, WordPress)
The site that takes this prestigious title is Tumblr. From last year, it has grown for an amazing 32.6 million new blogs. Its microblogging approach and its vibrant community keep the original blog spirit very alive. 
Other popular blogs websites include WordPress.org, Medium, Joomla, Wix, and Squarespace.
When it comes to the most popular blogs in the world, some of them have practically become household names, like Gizmodo, Mashable, TechCrunch, and Business Insider. Blogs that shake the Internet include famous names such as Huffington Post and The Daily Beast.
4. What Types of Blogs Are There?
(FirstSiteGuide)
Depends on who you ask. However, some main types of blogs include the obligatory and original, personal blog, then the business blog, and the reverse blog where the guests supply content. Affiliate blogs are another type, often focused on reviewing products. Media blogs, whether they focus on video, gaming, podcasts, or photography are another type, especially popular with younger audiences.
5. How Many Blog Posts Are Published Per Day?
(Worldometer) 
Blogging statistics provided by Worldometer show that every day, bloggers put out more than 6 million blog posts! Well, that's the number that the counter reached on the day this article was written. You can see how hard-working bloggers around the world have been at this very moment for yourself! Check it on Worldometer as they catch their live, fresh stats from WordPress.com.
And if you're wondering why there are so many, check some fresh thoughts on how many blog posts a blogger should post (if a blogger wants their posts to get attention). 
6. How Many WordPress Blogs Are There?
(WordPress) 
While WordPress dominates the Internet with its 38% share of total websites in the world, it is only the second-largest blogging platform on the net with around 60 million blogs. The queen of blogs is still Tumblr, however…it has been purchased by Automattic. You know, the company behind WordPress.
7. How Many Blogs Are There In The United States?
(Statista)
Statistics on blogging show that in the US in 2021, there are about 31.7 million bloggers who post at least once a month. While this does not give a definitive answer, it shows that the majority of bloggers come from the US. And the US, being the language and culture hub that it is, provides a huge chunk of blog content for an audience within and beyond its borders.
8. Are Blogs Still Popular In 2021?
(Blog Tyrant, OptinMonster)
Blogs have evolved from text and image only to multimedia platforms, vying for attention with the rest of the massive, entertaining web. But, many do succeed. Blogging is so relevant in 2021 that 53% of marketers state that blogging is their top content marketing priority. The most popular blogs on the internet such as Huffington Post, Greatist, and Nerd Fitness attract millions of visitors every month. So the answer is: absolutely!
9. How Many Blogs Are Successful?
(Orbit Media, GrowthBadger,Target Internet)
We won't ponder on the definition of success. But apparently, two-thirds of bloggers say they are in it for the money. And, really, who wouldn't like to pay their bills and succeed at it by doing something they enjoy?
The top bloggers in the world, such as Arianna Huffington and Rand Fishkin, earn millions each year. However, a blogger doesn't have to earn millions to be considered successful.
According to an Orbit Media survey, 1 in 4 bloggers is satisfied with their success, saying that their blog delivers "strong marketing results." So what are some differences between high-income and low-income bloggers? Marketing tactics, social media strategy, SEO, and eye-catching headlines.
For businesses, blogs continue to be at least as important as ever in 2021. For writers, adventurers, chefs, fashionistas, and everyone else with something to say, they remain indispensable as a form of expression and in terms of making a living. And although there may be around 600 million blogs now, there will always be more people out there ready to share their thoughts.
Sources: